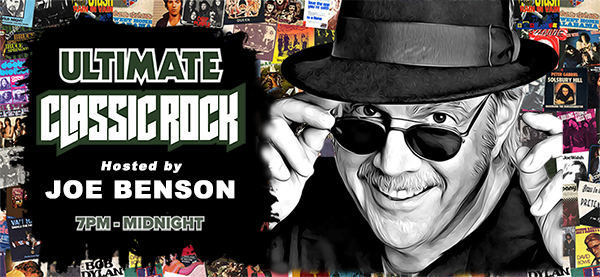 December 9, 2019

Blues legend John Mayall is 87.
Guitarist Barry Goudreau of the original Boston line-up is 9.

On this day in 1963, The Beatles released the "I Want to Hold Your Hand" single in the U.K. Over the next three days, it sold over a million copies!
On this day in 1975, The Who's rather dark, million selling "The Who By Numbers" album hit #8 on the strength of its goofy Top 20 hit single "Squeezebox."
On this day in 1980, REO Speedwagon's "Keep On Loving You" began its run to #1 as Steely Dan's "Hey Nineteen" started its climb to #10 on the singles charts.
On this day in 1980, the Eagles' "Eagles Live" album (recorded at the end of their contentious "Long Run" tour at Santa Monica Civic Auditorium) began its quick climb to #6 and over seven million copies sold.
On this day in 1986, Peter Gabriel's "Big Time" (featuring drummer Stewart Copeland of The Police) entered the singles charts on its way to #8.
On this day in 1986, Bruce Springsteen entered the U.S. album charts at #1 with his "Live 1975-1985" box set. That marked the fourth time in chart history that an album debuted at #1, and the first time a box set had ever done so. Topping that achievement, "Live 1975-1985" soon became the most successful box set ever, eventually selling over 13 million copies.
On this day in 2001, former Beatle George Harrison succumbed to cancer at age 58.

Which one of these handpicked selections is your fave Unc's Quote Of The Day?
It was Mark Twain who said: "Any emotion, if it is sincere, is involuntary."
It was Susan Sontag who said: "Silence remains, inescapably, a form of speech."
It was Dean Acheson who said: "A memorandum is written not to inform the reader but to protect the writer."
It was Jim Carroll who said: "I'm just a constant warning to take the other direction."


This weekend over 70 affiliates will host the nationally syndicated OFF THE RECORD with Joe Benson program, featuring the music of, and conversation with, Jimmy Page of Led Zeppelin!

-->

See Who Shared Your Page's Post