September 28, 2016

On this day in 1968, Janis Joplin announced that she would be leaving Big Brother & the Holding Company in a month because she and the band "weren't growing together anymore." Ah, the Sixties!
On this day in 1974, John Lennon's "Whatever Gets You Thru The Night" (featuring Elton John on backing vocals) entered the singles charts on its way to #1. In fact, it was John's only #1 solo single during his lifetime, and — even more surprising — he was the last former Beatle to hit that mark.
On this day in 1996, as Rush's "Test For Echo" (their ninth consecutive Top 10 LP) hit #5, R.E.M.'s "New Adventures In Hi-Fi" — their last with original drummer Bill Berry — entered the album charts for a quick run to #2.

This Sunday night at 8pm on 100.3 The Sound of Los Angeles, OFF THE RECORD with Joe Benson will feature the music of The Rolling Stones as well as conversation with Keith Richards and Mick Jagger. Check out this preview!
The Uncle Joe Show Menu
Hump Day 9/28/16
10 At 10: 1984
Uncle Joe's Lunch Box - Harley Night Finals/Costa Mesa Motorcycle Races tix! @12:30pm
The Story - Billy Gibbons/ZZ Top @1:30pm
Laughter At 45 After - Ron White

It was William James who said: "The art of being wise is the art of knowing what to overlook."
It was Eddie Rickenbacher who said: "Courage is doing what you're afraid to do. There can be no courage unless you're scared."
It was Mary S. Almanac who said: "Who we are never changes. Who we think we are does."
It was Sophocles who said: "What people believe prevails over the truth."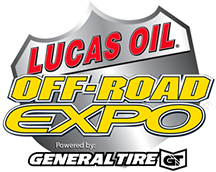 Saturday October 1st, 11am - 1pm: They're not kidding when they say "Everything Off-Road!" Perfect for an official Uncle Joe Meet & Greet with The Sound crew surrounded by hundreds and hundreds of Off-Road vehicles at the 2016 Lucas Oil Off-Road Expo powered by General Tire at the Pomona Fairplex! Everything from off-road racing to rock crawling, trail riding to sand sports, motorcycles and ATV's and RC cars — and a special set from The Jeremy Benson Band!

Saturday October 1st: Motorcycles racing on dirt with NO BRAKES! Of course Uncle Joe will be the Grand Marshall at the Harley Night Finals — Sidecar Nationals at the Costa Mesa Speedway in the O.C. Fair & Event Center!