October 21, 2018

Bandleader/keyboardist Manfred Mann is 78.
Guitar god Steve Cropper is 78.
Blues guitarist Elvin Bishop is 75.
Grateful Dead keyboardist Brent Mydland would have been 66.
Toto guitarist Steve Lukather is 61.

On this day in 1961, 20-year-old Bob Dylan recorded his first album. It cost $400 to produce, was finished in one day and you could understand every word he sang on it.
On this day in 1972, America released their third Top 10 hit, "Ventura Highway."
On this day in 1972, Yes' extraordinary complex, million-selling "Close To The Edge" album hit #3 on the charts.
On this day in 1978, The Who's "Who Are You" album — their last before drummer Keith Moon's death — hit #2 for the first of two weeks. It eventually sold over two million copies.
On this day in 1978, The Cars' "Best Friend's Girl" began its climb into the Top 40, but their big commercial breakthrough was still a year away.
On this day in 1983, Yes released "Owner of a Lonely Heart," which went on to become their first #1 hit single.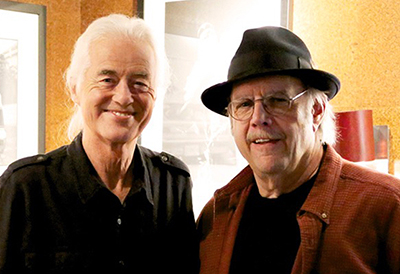 This weekend, OFF THE RECORD with Joe Benson will feature the music of Led Zeppelin and more of Joe's extensive conversation with guitarist/producer Jimmy Page...Check out this preview!

Which one of these handpicked selections is your fave Unc's Quote Of The Day?
It was Philip J. Simborg who said: "Alimony is always having to say you're sorry."
It was Henry Ford who said: "A man who stops advertising to save money is like a man who stops a clock to save time."
It was Walt Disney who said: "I would rather entertain and hope that people learned something than educate people and hope they were entertained."
It was Louis Vermeil who said: "The prime purpose of eloquence is to keep other people from speaking."