August 21, 2017

Bassist/singer Glenn Hughes of Deep Purple fame is 66.
Guitarist/singer Joe Strummer of The Clash would have been 66.
Former Journey drummer Steve Smith is 63.

On this day in 1954, Bill Haley & the Comets broke into the Top 40 with "Shake, Rattle & Roll." Music would never be the same.
On this day in 1965, driven by the overwhelming success of the "Satisfaction" single, The Rolling Stones' "Out Of Our Heads" album hit #1 for the first of three weeks.
On this day in 1968, Cream's hard rocking "Wheels Of Fire" album hit #1.
On this day in 1971, Paul McCartney's second solo album, "Ram," hit #2 as The Moody Blues sixth album, "Every Good Boy Deserves Favour," entered the charts on its way to three weeks at #2.
On this day in 2005, Robert A. Moog, one of the most influential innovators in the history of Rock & Roll and the guy whose self-named synthesizers turned electric currents into sound, passed away at the age of 71 at his home in Asheville, North Carolina.
Unc's Ultimate Classic Rock Menu
Tuesday 8/21/18
Uncle Joe's Story @8: Creedence Clearwater Revival's Stu Cook and Doug Clifford explain the genesis of "Lodi"... @8pm
Ultimate Led Zeppelin @10pm

This weekend, OFF THE RECORD with Joe Benson will feature the music of Yes as well as more of Joe's extensive conversations with singer Jon Anderson. Check out this preview!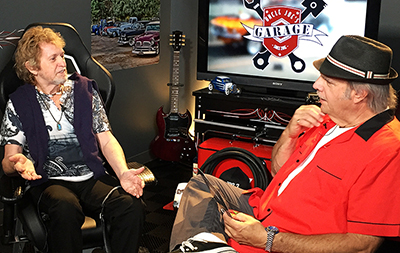 Which one of these handpicked selections is your fave Unc's Quote Of The Day?
It was Bob Dylan who said: "All the money you make will never buy back your soul."
It was Sam Rayburn who said: "No one has a finer command of language than a person who keeps his mouth shut."
It was Coach John Wooden who said: "It's the little details that are vital. Little things make big things happen."
It was Mark Twain who said: "Truth is stranger than Fiction, but it is because Fiction is obliged to stick to possibilities; Truth isn't."