UNCLE JOE'S ROCKIN' CHRISTMAS SHOW is the creation of longtime Southern California air personality JOE BENSON — best known as the host of the nationally syndicated "OFF THE RECORD" rock star interview program and author of the "UNCLE JOE'S RECORD GUIDE" series of Rock & Roll history books. Enjoy!
For more info, contact unclejoe@unclejoe.com

Which one of these handpicked selections is your fave Unc's Quote Of The Day?
It was John Wayne who said: "Life is hard, but it's harder if you're stupid."
It was Mae West who said: "I used to be Snow White, but I drifted."
It was Aristotle who said: "Education is the best provision for old age."
It was Joseph Wood Krutch who said: "Cats are intended to teach us that not everything in nature has a function."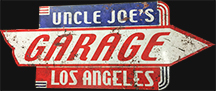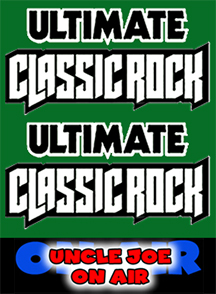 i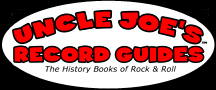 December 17, 2018

Vocalist Paul Rodgers of Free and Bad Company is 69.
R.E.M. bassist Mike Mills (born in Orange, CA!) is 58.

On this day in 1973, Fleetwood Mac's manager, Clifford Davis, took advantage of the group's first break from touring and recording by stealing their name and sending the fake Fleetwood Mac out on tour. When Mick Fleetwood found out what was happening, he sued Davis and assumed management of the band himself.
On this day in 1977, Fleetwood Mac's "You Make Loving Fun" peaked at #9 on the charts.
On this day in 1982, The Who performed one of their first farewell concerts at Toronto's Maple Leaf Gardens. Worried about never seeing one of the greatest rock bands in history again, many of us gullible fans purchased the concert on pay-per-view. Of course, 30 years later The Who still tour on a semi-regular basis.
On this day in 1983, The Pretenders released the song "Middle of the Road," which eventually topped out at #19 on the charts.
On this day in 1986, The Doobie Brothers reunited for the first time. Turns out that they got along so well during the benefit concert in Palo Alto, they've been rockin' down the highway ever since.
On this day in 1988, as U2's "Angel Of Harlem" entered the singles charts on its way to #14, Guns N' Roses' "Lies" compilation of an EP and various live tracks began a run to #2 and five million sold.
On this day in 2016, my old friend/co-worker Bob Coburn lost his long battle with cancer. I first met B.C. at WMET in Chicago, and first worked with the legendary KMET DJ at 95.5 KLOS in Los Angeles in October 1980. Our careers took many similar turns as we worked at L.A.'s KLSX and Arrow 93.1. The master communicator — who had some of the best ears for music I've ever known — was only 68. Rest in peace, B.C..

Which one of these handpicked selections is your fave Unc's Quote Of The Day?
It was David Bowie who said: "Aging is an extraordinary process where you become the person you always should have been."
It was Richard Branson who said: "Be authentic and organic. It can't be forced or it won't work. And most importantly, have fun."
It was Louis Brandeis who said: "Behind every argument is someone's ignorance."
It was Jacob Braude who said: "There's no fool like an old fool — you can't beat experience."