Uncle Joe's Super Gas '63 Corvette
Uncle Joe's Racing was formed in 1989 by Los Angeles disc jockey/author Joe Benson for competition and promotional appearances throughout Southern California. Since then, Uncle Joe's teams have competed in over 600 events. In addition to announcing at every major Southland motorsports event (he's also been the Voice of the Auto Club Speedway since it's 1997 opening) and racing whenever possible, Benson covers significant motorsports results on his Uncle Joe's Rock & Roll Morning Show on 100.3 The Sound in Los Angeles.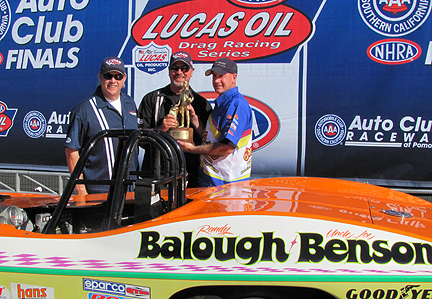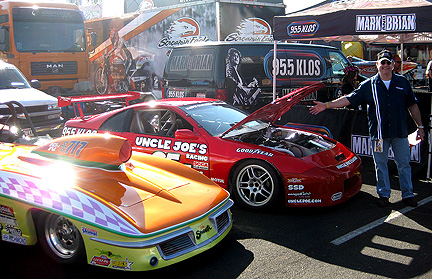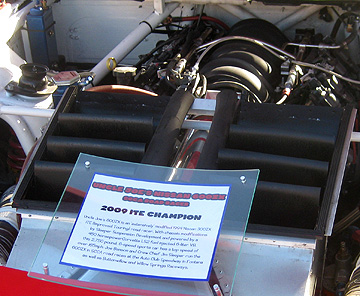 Randy Balough launching his Finals winning run at the 2008 NHRA SummitRacing.com Nationals in Las Vegas.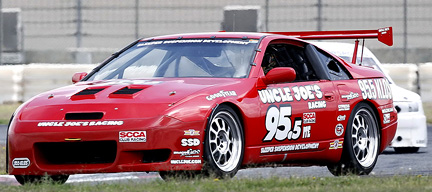 On the way to another class win, Joe exits the hairpin on the Auto Club Speedway infield.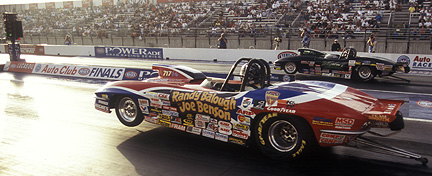 At the 2007 NHRA Auto Club Finals, Randy burned through every round of competition into the Finals, finishing #10 in the U.S. and #4 in Division 7!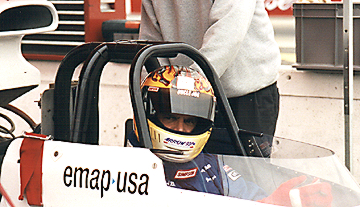 Joe running one of Frank Hawley's dragsters.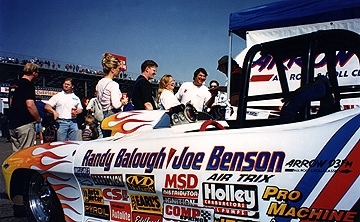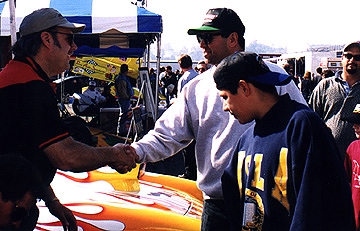 An Uncle Joe Meet & Greet at the 1999 NHRA Winternationals.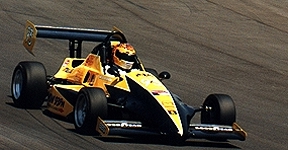 J.B. at speed (a 20.3 second lap) on the Irwindale half-mile in a Formula Mazda.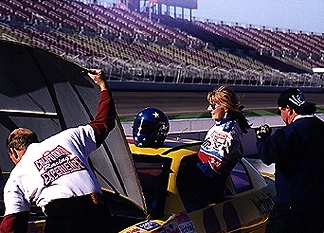 Jan Benson just before going 168mph at the California Speedway.