December 5th, 2016







This Sunday night at 8pm on 100.3 The Sound of Los Angeles, OFF THE RECORD with Joe Benson will feature the music of John Mellencamp, Bob Dylan and The Beatles, as well as Joe's brand new conversation with super drummer Kenny Aronoff. Check out this preview!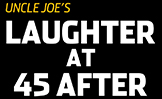 This week on 100.3 The Sound: Richard Jeni, Orny Adams and Brian Regan will be rocking the Laughter At 45 After. Check out the Podcasts too!»»

For the latest Music News, This Day In Rock & Roll History and the Quotes Of The Day, you gotta check out Uncle Joe's Daily Update!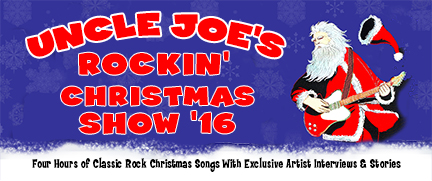 The Official Disclaimer
Doc, the reigning editorial disciplinarian of the Uncle Joe's Newsletter, continues the tradition of denying responsibility for any grammatical or factual errors. Doc's many dealings with litigious idiots over the years has also reaffirmed that the Uncle Joe's Newsletter in no way reflects the official viewpoint of any staff or management of any corporate entity. As ever, correspondence is welcome, but no whining will be allowed.