September 19, 2016







This Sunday night at 8pm on 100.3 The Sound of Los Angeles, OFF THE RECORD with Joe Benson will feature the music of Kansas and Joe's brand new conversation with guitarist Rich Williams and singer Ronnie Platt! Check out this preview!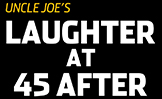 This week on 100.3 The Sound: Richard Jeni and Craig Shoemaker will be rocking the Check out the Podcasts too!»»

For the latest Music News, This Day In Rock & Roll History and the Quotes Of The Day, you gotta check out Uncle Joe's Daily Update!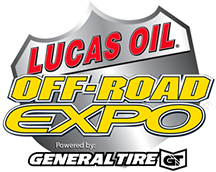 Saturday October 1st, 11am - 1pm: They're not kidding when they say "Everything Off-Road!" Perfect for an official Uncle Joe Meet & Greet with The Sound crew surrounded by hundreds and hundreds of Off-Road vehicles at the 2016 Lucas Oil Off-Road Expo powered by General Tire at the Pomona Fairplex! Everything from off-road racing to rock crawling, trail riding to sand sports, motorcycles and ATV's and RC cars — and a special set from The Jeremy Benson Band!

Saturday October 1st: Motorcycles racing on dirt with NO BRAKES! Of course Uncle Joe will be the Grand Marshall at the Harley Night Finals — Sidecar National at the Costa Mesa Speedway in the O.C. Fair & Event Center!
The Official Disclaimer
Doc, the reigning editorial disciplinarian of the Uncle Joe's Newsletter, continues the tradition of denying responsibility for any grammatical or factual errors. Doc's many dealings with litigious idiots over the years has also reaffirmed that the Uncle Joe's Newsletter in no way reflects the official viewpoint of any staff or management of any corporate entity. As ever, correspondence is welcome, but no whining will be allowed.