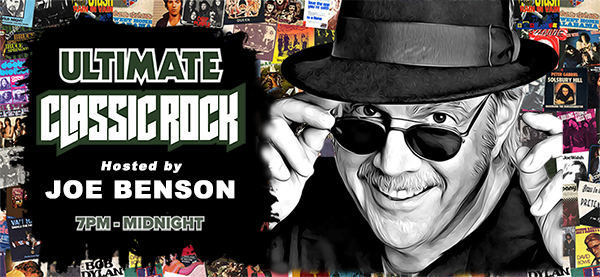 November 17, 2018

Gordon Lightfoot is 80 and glad to be alive.
Byrds guitarist/songwriter Gene Clark would have been 74.
Jethro Tull lead guitarist Martin Barre is 72.

On this day in 1978, in their usual flamboyant style, Queen spiced up their Madison Square Garden concert with a group of mostly naked women riding bicycles onto the stage during the performance of "Fat Bottomed Girls." Oh, the glory... the beautiful bouncing glory!

This weekend, OFF THE RECORD with Joe Benson is featuring the music of Crosby, Stills, Nash & Young as well as more of Joe's conversations with Graham Nash and Stephen Stills. Check out this preview!

Which one of these handpicked selections is your fave Unc's Quote Of The Day?
It was Oscar Wilde who said: "To be natural is such a very difficult pose to keep up."
It was J.P. Barlow who said: "One may as well be optimistic. The road to catastrophe will be rougher if it's paved with dread."
It was Mae West who said: "Too much of a good thing can be wonderful."
It was Coach Vince Lombardi who said: "There's no such thing as perfection. But, in striving for perfection, we can achieve excellence."