July 31, 2015

Drummer Bill Berry of R.E.M. is 57... More »»

On this day in 1985, John Mellencamp released his classic "Scarecrow" album. Considered by many to be his finest collection of songs, the album eventually spent three weeks at #2 and sold over five million copies... More »»

Double Your U2
U2 will release a new behind-the-scenes documentary and a live concert film in November on HBO. The documentary on how the group's current Innocence + Experience tour came together will premier on November 7th. The concert film will be shot at the band's Paris gig on November 14th and air the same day... More »»
The Uncle Joe Show Menu
Friday 7/31/15
10 At 10: 1981
Uncle Joe's Lunch Box (with Heart @ Hollywood Bowl tix!): 12:30pm
The Story - Alice Cooper: 1:30pm
Laughter At 45 After - Orny Adams: 4:45pm & 6:45pm... More »»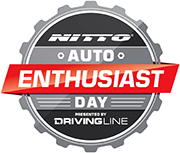 Tomorrow, 11am - 1pm: Time for some wild family fun at the Auto Enthusiast Day presented by Nitto Tire at Angel Stadium of Anaheim! See hundreds of custom cars and trucks as well as professional Drift car racers Vaughn Gittin Jr. and Tanner Foust, win prizes and admission is FREE!
It was Malcolm Forbes who said: "Too many people overvalue what they are not and undervalue what they are."
It was Robert Anthony who said: "We fear the thing we want the most."
It was Ann Landers who said: "At every party, there are two kinds of people — those who want to go home and those who don't. The trouble is, usually they are married to each other."
It was St. Theresa of Avila who said: "I do not fear Satan half so much as I fear the fears of those who fear him"... More »»
This week at 4:45pm, 5:45pm & 6:45pm on 100.3 The Sound: Jerry Seinfeld, Larry Miller, Rocky LaPorte, Brian Regan and Orny Adams. Check out the Podcasts too!»»
This Sunday OFF THE RECORD with Joe Benson will feature the music of — and conversation with — Alice Cooper... Check out this preview!