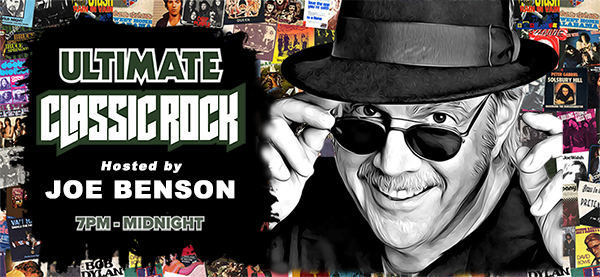 July 21, 2018

Guitarists Bernie Leadon of the Eagles and Brian May of Queen are both 71.
Grateful Dead keyboardist Keith Godchaux would have been 70.
Allen Collins of Lynyrd Skynyrd would have been 66.

On this day in 1987, Guns 'N Roses released their debut album, "Appetite For Destruction." It would be five weeks before the album even charted, and a full year before it hit #1. Eventually, "Appetite For Destruction" sold over 30 million... More »»
Unc's Ultimate Classic Rock Menu
Friday 7/21/18
The Story @8: Pat Simmons, the founding member/guitarist of The Doobie Brothers, tells what to do when you don't have any music... @8pm
Ultimate Led Zeppelin @10pm

This weekend, OFF THE RECORD with Joe Benson will feature the music of ZZ Top and more of Joe's extensive conversation with Billy F. Gibbons. Check out this preview!

Which one of these handpicked selections is your fave Unc's Quote Of The Day?
It was Eleanor Roosevelt who said: "I had a rose named after me and I was very flattered. But I was not pleased to read the description in the catalog: 'No good in a bed, but fine against a wall.'"
It was Demetri Martin who said: "Don't be so quick to judge others. Take your time and really get into it."
It was William Feather who said: "Success seems to be largely a matter of hanging on after others have let go."
It was Bob Marley who said: "One good thing about music, when it hits you, you feel no pain."