August 25, 2016

On this day in 1972, just as "Hold Your Head Up" by Argent peaked at #5 on the singles charts, Rod Stewart's beautiful "You Wear It Well" began its climb to... More »»
The Uncle Joe Show Menu
Friday 8/26/16
10 At 10: Girls!
Uncle Joe's Lunch Box (Bad Company/L.A. Fair tix) @12:30pm
The Story - Yes/Rick Wakeman @1:20pm
Laughter At 45 After - Brian Regan

Over Million Tickets
Jump back — it's official! Guns N' Roses' North American Not In This Lifetime Summer stadium tour sold over one million tickets... More »»

It was Bobby Knight who said: "The key is not the will to win; everyone has that. It is the will to prepare to win that is important."
It was Mark Twain who said: "Always do what is right. It will gratify half of mankind and astound the other."
It was Edouard Herriot who said: "Education is what remains after one has forgotten everything he learned in school."
It was Arthur Baer who said: "If you do big things they print your face, and if you do little things they print only your thumbs"... More »»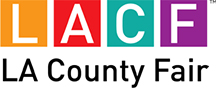 Saturday September 3rd: Starting with an Uncle Joe's Meet & Greet with The Sound Crew on the midway, you know J.B. will be hosting Bad Company at the L.A. County Fair in Pomona — a Rock & Roll party!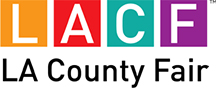 Sunday September 11th: Join yer Tio Jose in welcoming Gabriel Iglesias (Fluffy!) to his first ever show at the L.A. County Fair in Pomona — Fun! Fun! Fun!

This Sunday OFF THE RECORD with Joe Benson will feature the music of Yes and conversation with bassist Chris Squire, keyboardist Rick Wakeman and singer Jon Anderson. Check out this preview!

This week on 100.3 The Sound: Rodney Dangerfield, Darren Carter, Rocky LaPorte, Adam Ferrara and Brian Regan. Check out the Podcasts too!»»