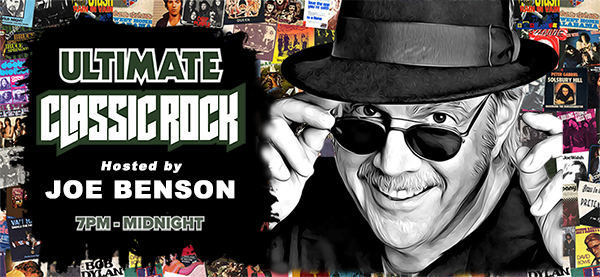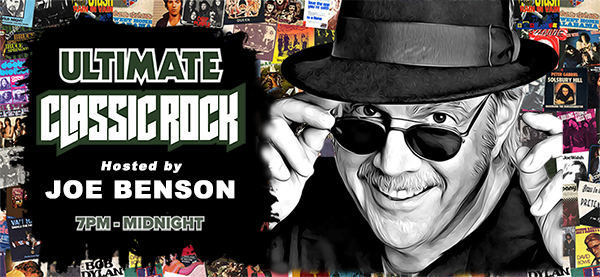 Ultimate Classic Rock
7pm - Midnight, 60+ stations


This Is Your Vacation! Join yer Uncle Joe this weekend for the first big Pro NHRA Drag Meet of the year — the Lucas Oil NHRA Winternationals presented by ProtectTheHarvest.com Drag Races at the Auto Club Raceway in Pomona!
February 7, 2019

KISS fan Garth Brooks is 57 and very rich.
Original Bon Jovi keyboardist David Bryan is also 57 (and not nearly as rich as Garth).

On this day in 1894, Antoine Sax, inventor of the saxophone, died in Paris at the age of 79.
On this day in 1964, The Beatles landed at New York's Kennedy Airport to make their first appearance on "The Ed Sullivan Show." "I Want To Hold Your Hand" was already #1 on the charts, and thousands of screaming fans greeted them at the airport as the first wave of Beatlemania swept across America. Life as we knew it would never be the same.
On this day in 1970, Badfinger's cover of Paul McCartney's "Come And Get It" entered the U.S. singles charts on its way to #7 as Joe Cocker's cover of Paul McCartney and John Lennon's "She Came In Through The Bathroom Window" peaked at #30.
On this day in 1976, recorded under harrowing circumstances in Los Angeles, David Bowie's "Station To Station" album entered the album charts on its way to #3, driven in part by the very catchy hit single, "Golden Years."
On this day in 1980, Pink Floyd played the first live performance ever of their "Wall" album at the Los Angeles Memorial Sports Arena. The extremely ambitious multi-media production featured a wall built between the band and audience during the first half, and the debut performance was stopped briefly near the halfway point when fireworks set fire to the stage curtains (and we thought it was part of the show!). The entire presentation proved so expensive to stage, it was only performed 31 times in L.A., New York and Europe.
On this day in 1981, The Police's third album, "Zenyattà Mondatta," hit #5 as their "Don't Stand So Close To Me" entered the singles charts on its way to #10.
On this day in 2000, Foghat singer/guitarist "Lonesome" Dave Peverett succumbed to cancer at the age of 56 in an Orlando, Florida hospital.

This weekend, OFF THE RECORD with Joe Benson will feature the music of Deep Purple and more of J.B.'s conversations with iconic singer Ian Gillan and bassist Roger Glover — a great, great show!

Which one of these handpicked selections is your fave Unc's Quote Of The Day?
It was Will Rogers who said: "Even if you're on the right track, you'll get run over if you just sit there."
It was Linda Grayson who said: "There is nothing better than a friend, unless it is a friend with chocolate."
It was Billy Connolly who said: "Marriage is a wonderful invention, but, then again, so is a bicycle repair kit."
It was Steven Wright who asked: "If man evolved from monkeys and apes, why do we still have monkeys and apes?"