September 3, 2015

Grand Funk Railroad singer/drummer Don Brewer is 67... More »»

On this day in 1982, the first three-day US Festival, financed by Apple Computer's co-founder Steve Wozniak, kicked off where the Glen Helen Pavilion is now located. Over 400,000 people ... More »»

Oops! Bono Not #1 Bucks
Remember yesterday's shocking news that U2 frontman Bono had surpassed Sir Paul McCartney as the richest rock star on the planet? Well leave it to the most respected money magazine of all, that being "Forbes," to loudly proclaim: "Nope, no way"... More »»
The Uncle Joe Show Menu
Thursday 9/3/15
10 At 10: In Love With My Car
Uncle Joe's Lunch Box (with Neil Young tix!): 12:30pm
The Story - Peter Frampton: 1:30pm
Laughter At 45 After - Don Friesen: 4:45pm & 6:45pm
Laughter At 45 After - Late Night Round Up: 5:45pm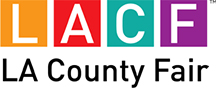 Saturday September 12th, 7:30pm! Join yer Uncle Joe and rock out with ZZ Top and Blackberry Smoke on a beautiful Summer eve at the L.A. County Fair in Pomona! Hail, hail Rock & Roll!
It was Oscar Wilde who said: "When the gods wish to punish us, they answer our prayers."
It was Ernest Hemingway who said: "Write drunk. Edit sober."
It was AC/DC's Angus Young who said: "I've only got one solo, but it's a doozy!"
It was C.S. Lewis who said: "What you see and what you hear depends a great deal on where you are standing"... More »»
This week at 4:45pm, 5:45pm & 6:45pm on 100.3 The Sound: Dennis Wolfberg, Russell Peters, Mike Birbiglia and Don Friesen. Check out the Podcasts too!»»


This Sunday OFF THE RECORD with Joe Benson will feature the music of Peter Frampton and more of Joe's extensive conversation with Peter. Check out this preview!