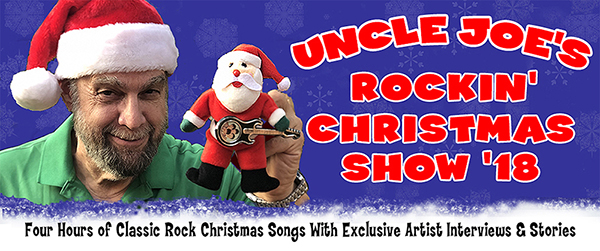 December 12, 2018

Former Allman Brothers Band guitarist Dickey Betts is 75.
Grand Funk Railroad/KISS guitarist Bruce Kulick is 65.
Singer Cy Curnin of The Fixx is 61.

On this day in 1970, The Doors played their last live gig with frontman Jim Morrison. They made it halfway through their set at...

Which one of these handpicked selections is your fave Unc's Quote Of The Day?
It was James Russell Lowell who said: "The foolish and the dead alone never change their opinion."
It was Hunter S. Thompson who said: "Every now and then you run up on one of those days when everything's in vain."
It was Coach John Wooden who said: "It isn't what you do, but how you do it."
It was Henry Ford who said: "Failure is simply the opportunity to begin again more intelligently."