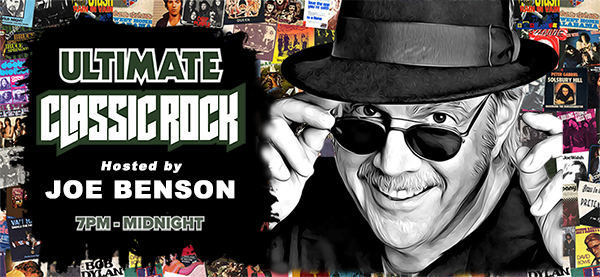 June 22, 2018

Todd Rundgren is 70.
38 Special bassist Larry Junstrom is 69.
INXS bassist Garry Gary Beers is 61.

On this day in 1970, Led Zeppelin played their one and only gig in Iceland, which in turn inspired Robert Plant to write the lyrics to Jimmy Page's still in development "Immigrant Song"...
Unc's Ultimate Classic Rock Menu
Friday 6/22/18
The Story @8: A big fan of Bruce Springsteen's songwriting skills, Ray Davies of The Kinks tells of his first meeting with the Boss. @8pm
Ultimate Led Zeppelin @10pm

This weekend, OFF THE RECORD with Joe Benson will feature the music of Lynyrd Skynyrd and more of Joe's extensive conversation with Gary Rossington, Rickey Medlocke, Johnny Van Zant and Artimus Pyle. Check out this preview!

Which one of these handpicked selections is your fave Unc's Quote Of The Day?
It was Victor Borge who said: "Laughter is the shortest distance between two people."
It was Benjamin Franklin who said: "Wise men don't need advice. Fools won't take it."
It was Frank Zappa who said: "You are what you is."
It was Robert Frost who said: "Education is the ability to listen to almost anything without losing your temper or your self-confidence."