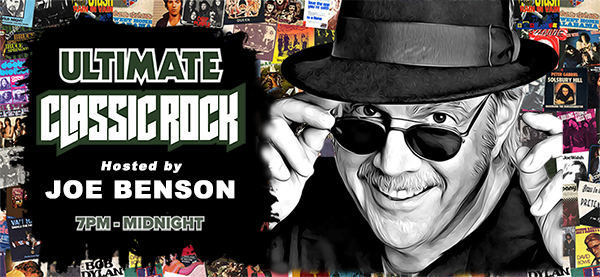 September 26, 2018

Crooner Brian Ferry of Roxy Music is 73.
Guitarist Craig Chaquico of Jefferson Starship fame and Los Lobos guitarist/singer/songwriter Cesar Rosas are both 64.

On this day in 1986, Boston released their third album, "Third Stage," 10 years after their first. It eventually spent four weeks at #1 and sold over four million...
Unc's Ultimate Classic Rock Menu
Wednesday 9/26/18
Uncle Joe's Story - 8pm: Ace session player/singer/songwriter/soloist Steve Lukather discusses Don Henley's style on the "Dirty Laundry" album - 8pm
Ultimate Led Zeppelin - 10pm

Which one of these handpicked selections is your fave Unc's Quote Of The Day?
It was W. Edwards Deming who said: "It is not necessary to change. Survival is not mandatory."
It was violinist Ruggiero Ricci who said: "A specialist is someone who does everything else worse."
It was Vin Scully who said: "It's a mere moment in a man's life between the All-Star Game and an old timers game."
It was Gandhi who said: "An eye for an eye makes the whole world blind."