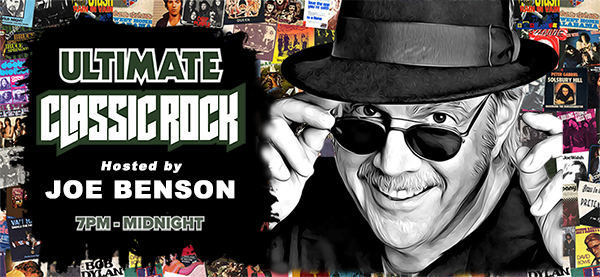 Ultimate Classic Rock
7pm - Midnight, 60+ stations

March 8, 2019

Neil Diamond is 78.
Acerbic songwriter Warren Zevon would have been 72.
Blues Brother John Belushi would have been 70.

On this day in 1962, The Beatles signed a contract to make record store owner Brian Epstein their manager. Epstein helped guide the Fab Four into becoming the most dominant band in the history of Rock & Roll — and they did it all without a signed contract because, for whatever reason, Brian never signed the contract himself. Basically, Brian Epstein and The Beatles worked together with just a handshake agreement. Those were special times indeed!
On this day in 1969, Jethro Tull's first American performance was opening for Blood, Sweat & Tears and Savoy Brown at New York's Fillmore East.
On this day in 1970, Santana's cover of jazz percussionist Willie Bobo's "Evil Ways" entered the singles charts on its way to becoming the band's first Top 10 hit.
On this day in 1976, just as the live version of KISS' "Rock & Roll All Nite" peaked at #12 on the singles chart, Bruce Springsteen's "Tenth Avenue Freeze Out" began a quick run to #83.
On this day in 1981, Styx's epic ballad "Babe" began a run up the singles charts to two weeks at #1.
On this day in 1984, Apple Computer launched the highly innovative Macintosh which contained several virtually unknown features including simple on screen icons and an odd little attachment called a mouse. Two years later, the first "Uncle Joe's Record Guide" was published. Eight years after that, unclejoe.com was hand-coded into existence. So much for free time!
On this day in 2000, Crosby, Stills, Nash & Young played the opening date of their reunion tour in Auburn Hills, Michigan. That show marked the first time the quartet had performed together in 25 years.

This weekend, OFF THE RECORD with Joe Benson will feature the music of Tom Petty and more of Joe's extensive conversations with Tom.

Which one of these handpicked selections is your fave Unc's Quote Of The Day?
It was W.C. Fields who said: "If at first you don't succeed, try, try again. Then quit. There's no use being a damn fool about it."
It was Martin Luther King, Jr. who said: "Never succumb to the temptation of bitterness."
It was William Shakespeare who said: "Everyone can master grief but he who has it."
It was Ann Landers who said: "Assume nothing. Inside every dumb blond there may be a very smart brunette."