August 24, 2016

Arthur "Big Boy" Crudup, the bluesman whose "That's All Right Mama" was Elvis Presley's first single, would have been 111.
Traffic drummer/singer Jim Capaldi would have been 72.

On this day in 1989, The Who performed their rock opera "Tommy" at the Universal Amphitheatre in Los Angeles with an all-star cast that included Elton John, Billy Idol, Phil Collins and... More »»
The Uncle Joe Show Menu
Hump Day 8/24/16
10 At 10: 1979
Uncle Joe's Lunch Box (Bad Company/L.A. Fair tix) @12:30pm
The Story - Supertramp/Roger Hodgson @1:20pm
Laughter At 45 After - Rocky LaPorte

It was Plato who said: "You can discover more about a person in an hour of play than in a year of conversation."
It was Oscar Wilde who said: "Some cause happiness wherever they go; others whenever they go."
It was John Fogerty who said: "Ran out of time and money, looks like they took my friends. Oh! Lord, I'm stuck in Lodi again."
It was Linda Poindexter who said: "Sometimes falling flat on your face allows you to see things from a totally different perspective"... More »»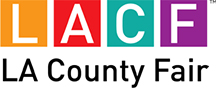 September 3rd: Starting with an Uncle Joe's Meet & Greet with The Sound Crew on the midway, you know J.B. will be hosting Bad Company at the L.A. County Fair in Pomona — a Rock & Roll party!

This Sunday OFF THE RECORD with Joe Benson will feature the music of Yes and conversation with bassist Chris Squire, keyboardist Rick Wakeman and singer Jon Anderson. Check out this preview!

This week on 100.3 The Sound: Rodney Dangerfield, Darren Carter, Rocky LaPorte, Adam Ferrara and Brian Regan. Check out the Podcasts too!»»