September 2, 2015

Keyboardist Steve Porcaro of Toto is 58... More »»

On this day in 1989, Aerosmith's "Love In An Elevator" (supposedly based on one of Steven Tyler's true adventures) entered the singles charts on its way to #5, as did The Rolling Stones' "Mixed Emotions." At the same time, the title track of Motley Crue's "Dr. Feelgood"... More »»

Oops! Bono Not #1 Bucks
Remember yesterday's shocking news that U2 frontman Bono had surpassed Sir Paul McCartney as the richest rock star on the planet? Well leave it to the most respected money magazine of all, that being "Forbes," to loudly proclaim: "Nope, no way"... More »»
The Uncle Joe Show Menu
Hump Day 9/2/15
10 At 10: 1979
Uncle Joe's Lunch Box (with Neil Young tix!): 12:30pm
The Story - Gary Rossington/Lynyrd Skynyrd: 1:30pm
Laughter At 45 After - Mike Birbiglia: 4:45pm & 6:45pm
Laughter At 45 After - Late Night Round Up: 5:45pm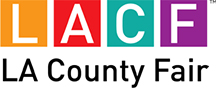 Saturday September 12th, 7:30pm! Join yer Uncle Joe and rock out with ZZ Top and Blackberry Smoke on a beautiful Summer eve at the L.A. County Fair in Pomona! Hail, hail Rock & Roll!
It was Robin Williams who said: "What's right is what's left if you do everything else wrong."
It was Garrison Keillor who said: "Cats are intended to teach us that not everything in nature has a purpose."
It was Samuel Johnson who said: "Integrity without knowledge is weak and useless. Knowledge without integrity is dangerous and dreadful."
It was Zig Ziglar who said: "If we don't start, it's certain we can't arrive"... More »»
This week at 4:45pm, 5:45pm & 6:45pm on 100.3 The Sound: Dennis Wolfberg, Russell Peters, Mike Birbiglia and Don Friesen. Check out the Podcasts too!»»


This Sunday OFF THE RECORD with Joe Benson will feature the music of Peter Frampton and more of Joe's extensive conversation with Peter. Check out this preview!