March 30, 2015

Drummer Graeme Edge of the Moody Blues is 74.
Guitar god Eric Clapton is 70... More »»

On this day in 1994, Pink Floyd released their final studio album, "The Division Bell." It soon spent four weeks at #1, selling over four million copies along the way... More »»

Yes/No/Yes/No/Queen
Do you remember when the on-again/off-again/on-again/off-again film on the life of Queen lead singer Freddie Mercury was originally to have starred Sacha Baron Cohen as the Queen lead singer — before Queen's Brian May and Roger Taylor said no? Now jump to last Thursday when... More »»
The Uncle Joe Show Menu
Monday 3/30/15
10 At 10: 1980
On This Day: 11:45am
Uncle Joe's Lunch Box (with Van Halen/Hollywood Bowl tix!): 12:30pm
The Story - Bon Jovi: 1:45pm
Laughter At 45 After - Rodney Dangerfield: 4:45pm & 6:45pm
Laughter At 45 After - Late Night Round Up: 5:45pm... More »»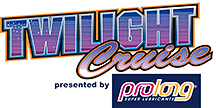 This Wednesday 3pm - 7pm: Join Uncle Joe and The Sound Crew for the first Prolong Twilight Cruise of the season in the NHRA Museum parking lot at the Fairplex in Pomona. Enjoy all the beautiful hot rods and join the party for FREE! (Admission inside the museum that evening will be 50% off, at just $5.) Great times to be had!!
It was Oscar Wilde who said: "The pure and simple truth is rarely pure and never simple."
It was Benjamin Franklin who said: "The Constitution only gives people the right to pursue happiness. You have to catch it yourself."
It was Kin Hubbard who said: "Now and then an innocent man is sent to the legislature."
It was U.S. Vice President Dan Quayle who said: "I love California. I practically grew up in Phoenix"... More »»
This week at 4:45pm, 5:45pm & 6:45pm on 100.3 The Sound: Rodney Dangerfield, Maria Bamford, Tom Wilson, Sebastian Maniscalco and Craig Shoemaker.

Check out the Podcasts too!»»