August 4, 2015

On this day in 1979, "Don't Bring Me Down" by the Electric Light Orchestra entered the singles charts on its way to #4 as Cheap Trick's live cover of Fats Domino's "Ain't That A Shame" began its climb to... More »»

(Any Chance Of) All Eagles?
As you know, the Eagles will be recognized by the Kennedy Center Honors in December. Of course, the current members — Don Henley, Glenn Frey, Joe Walsh and Timothy B. Schmidt — and their incredible song catalog will be the focus of attention. But some serious fans have started a petition on change.org to ask the Kennedy Center to... More »»
The Uncle Joe Show Menu
Tuesday 8/4/15
10 At 10: Hot!
Uncle Joe's Lunch Box (with Pat Benatar & Neil Giraldo tix!): 12:30pm
The Story - Joe Elliott/Def Leppard: 1:30pm
Laughter At 45 After - Maria Bamford: 4:45pm & 6:45pm... More »»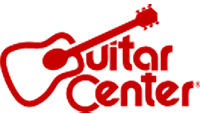 This Saturday, Noon - 2pm: Join Uncle Joe and The 100.3 Sound Crew rocking the Guitar Center - Cerritos! Special sale prices, ticket giveaways and more at 11155 183rd Street in Cerritos!
It was Noel Coward who said: "I like long walks, especially when they are taken by people who annoy me."
It was Louis Brandeis who said: "Behind every argument is someone's ignorance."
It was Samantha Norman who said: "Best friends listen to what you don't say."
It was Martin Luther King, Jr. who said: "It's the quality, not the longevity, of one's life is what is important"... More »»
This week at 4:45pm, 5:45pm & 6:45pm on 100.3 The Sound: Rodney Dangerfield, Maria Bamford, Sebastian Maniscalco, Jo Koy and Billy Gardell. Check out the Podcasts too!»»
This Sunday OFF THE RECORD with Joe Benson will feature the music of The Beatles and Paul McCartney with conversation with Sir Paul. Check out this preview!