September 25, 2016

On this day in 1976, as Boston's debut album entered the charts, eventually spending six weeks at #3 and selling over 17 million copies, Manfred Mann's Earth Band's "The Roaring Silence" began its climb to #10 — becoming the biggest album of Manfred's career. Rock & Roll was selling records!... More »»

It was Mahatma Gandhi who said: "There is more to life than increasing its speed."
It was William Shakespeare who said: "Love all, trust few, do wrong to none."
It was Raymond E. Feist who said: "Every person you encounter, whom you interact with, is there to teach you something. Sometimes it may be years before you realize what each had to show you."
It was Zig Ziglar who said: "People often say motivation doesn't last. Neither does bathing — that's why we recommend it daily"... More »»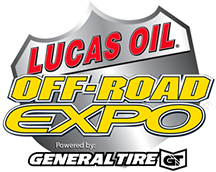 Next Saturday October 1st, 11am - 1pm: They're not kidding when they say "Everything Off-Road!" Perfect for an official Uncle Joe Meet & Greet with The Sound crew surrounded by hundreds and hundreds of Off-Road vehicles at the 2016 Lucas Oil Off-Road Expo powered by General Tire at the Pomona Fairplex! Everything from off-road racing to rock crawling, trail riding to sand sports, motorcycles and ATV's and RC cars — and a special set from The Jeremy Benson Band!

Next Saturday October 1st, 7pm - 9pm: Motorcycles racing on dirt with NO BRAKES! Of course Uncle Joe will be the Grand Marshall at the Harley Night Finals — Sidecar National at the Costa Mesa Speedway in the O.C. Fair & Event Center!

This Sunday OFF THE RECORD with Joe Benson will feature the music of Kansas and Joe's brand new conversation with guitarist Rich Williams and singer Ronnie Platt! Check out this preview!

This week on 100.3 The Sound: Richard Jeni and Craig Shoemaker. Check out the Podcasts too!»»