Uncle Joe Benson rocks at the 2010 NHRA Finals.
November 11 - 15, 2010: The last big drag meet of the year and the final round of the Full Throttle Series Countdown to the Championship — it was the Automobile Club of Southern California NHRA Finals in Pomona! There were the really fun Uncle Joe Meet & Greets with the KLOS Cool Patrol, and Unc will gave away another bitchin' Harley Davidson Street Bob. But the biggest deal of all was Randy Balough winning the Super Gas Finals in his Uncle Joe's Super Gas Corvette!
(Photos by Jan Benson, Bill McDermott & Jim Sleeper.)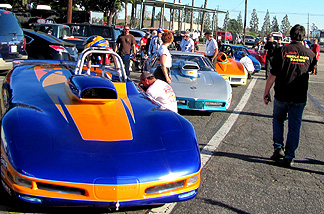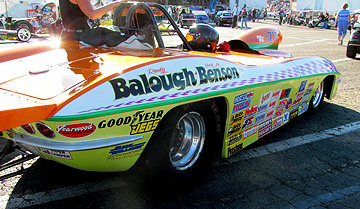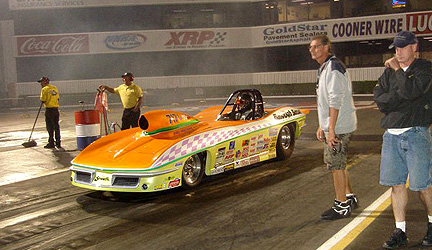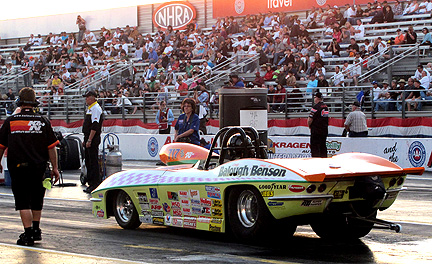 Over four days of winning round after round after round...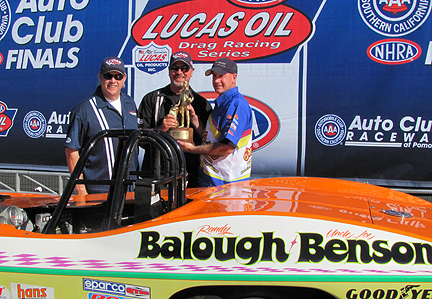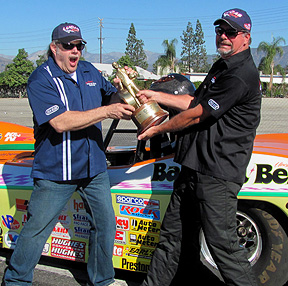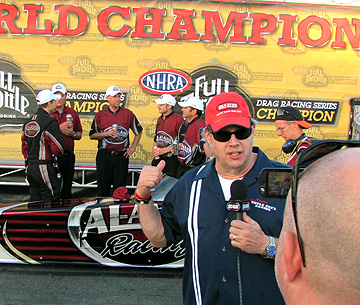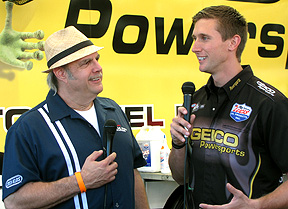 Shooting video with NHRA Top Fuel Champ Larry Dixon and Top Fuel driver Morgan Lucas.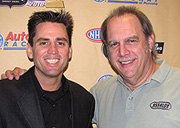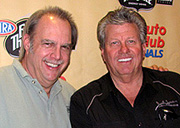 Hanging with 3 time NHRA Top Fuel Champion Larry Dixon and 15 time Fuel Funny Car Champion John Force.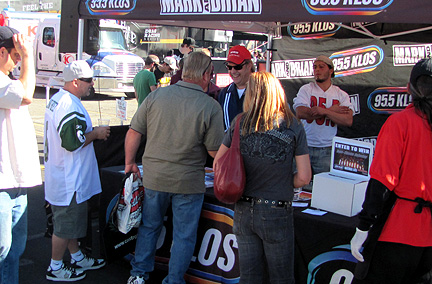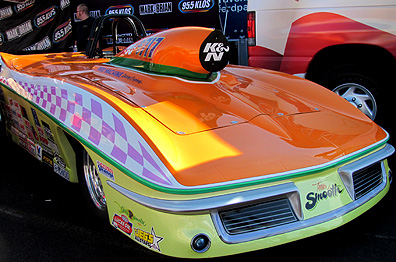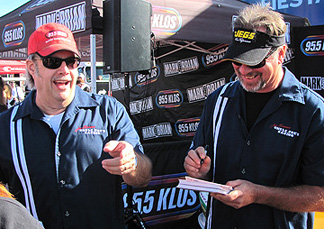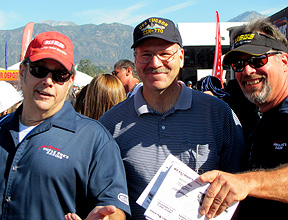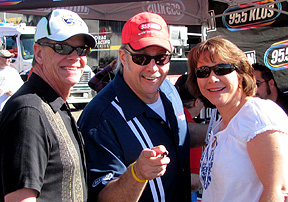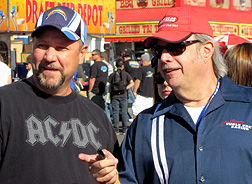 Meeting folks and sharing stories while hanging at KLOS Cool Patrol with Randy Balough.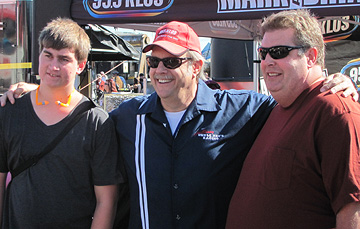 Tony Talluto and his son T.J. had a blast as the winner of the Grand Prize Nitro Tour.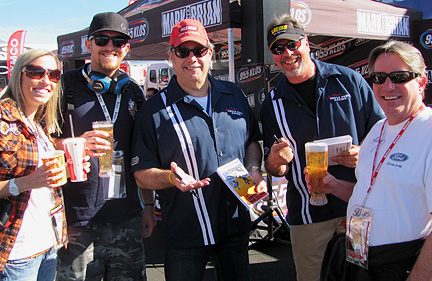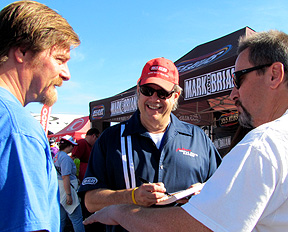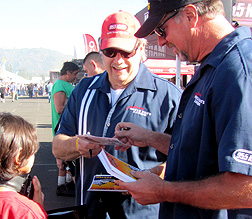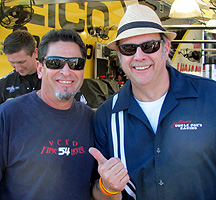 Having a great time talking with fans while hanging.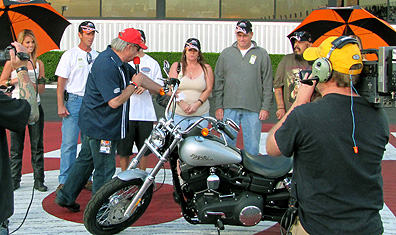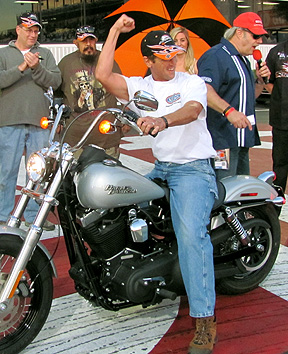 In front of 40,000 - 50,000 spectators, five contestants vie for a brand new Harley Davidson Street Bob!