Uncle Joe's Nissan 600ZX/2009 Cal Club ITE Champion
Uncle Joe's 600ZX is an extensively modified 1994 Nissan 300ZX. After racing for years with its original 245 horsepower 3-liter V6, the car is now powered by a 475 horsepower, fuel injected, 6-liter V8. With the addition of extensive chassis modifications by Sleeper Suspension Development, safety equipment, special brakes, Koni shocks and Eibach springs, this 2,800 pound, 6-speed sports car has a top speed of over 170mph. Joe and Crew Chief Jim Sleeper run the 600ZX in SCCA road races at the Auto Club Speedway as well as Buttonwillow and Willow Springs Raceways.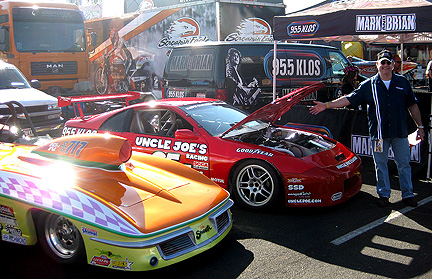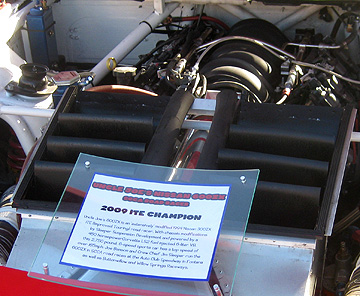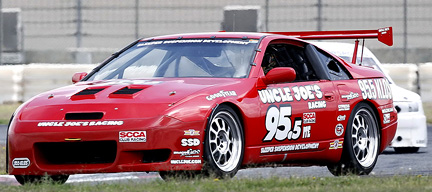 On the way to another class win, Joe exits the hairpin on the Auto Club Speedway infield.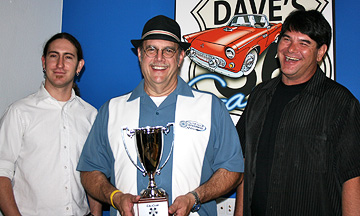 The crew: Wesley Roberts, Joe & Jim Sleeper with the 2009 Championship trophy.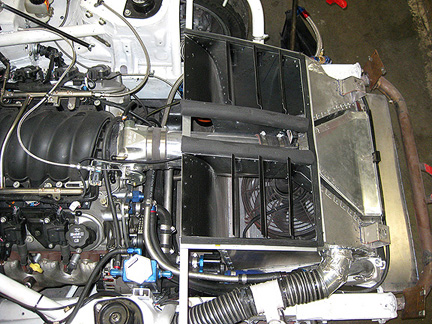 A glimpse of the 600ZX engine with Sleeper's air extractor cooling system.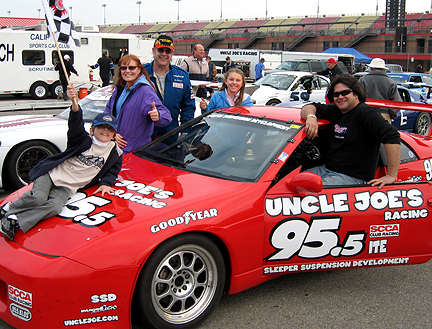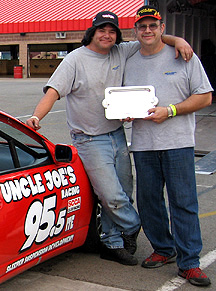 At speed through the esses at Buttonwillow.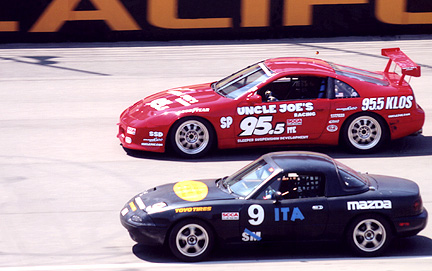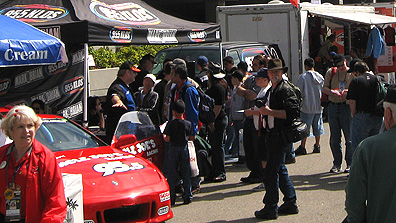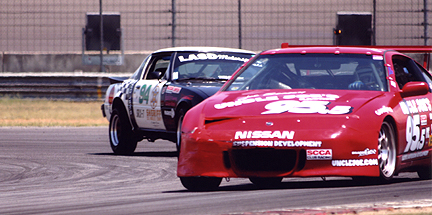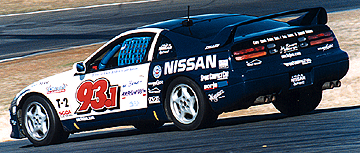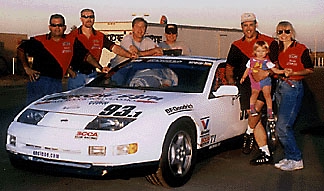 Winners of the T1 (Touring Showroon Stock) Class in the 1997 CalClub SCCA 3-hour Endurance Race, Crew Chief Scott Hall, whipping boy Joey Huber, co-drivers Marty 'Baja' Fiolka, Bob 'Fireball' Spencer and Uncle Joe 'Bent Rod' Benson along with pit bosses Jan & Jenna Benson bask in the moment.