Uncle Joe Benson at work & play at the 2008 NHRA Auto Club Finals.
November 15 - 16, 2008: The Automobile Club of Southern California NHRA Finals in Pomona was the last big drag meet of the year and the final round of the POWERade Series Countdown to the Championship. In between the races there were Saturday and Sunday Uncle Joe's Meet & Greets with the KLOS Cool Patrol, J.B. gave away another Harley Davidson and Randy Balough raced his Uncle Joe's Super Gas Corvette. Good times!
(Photos by Jim Sleeper and Jan Benson.)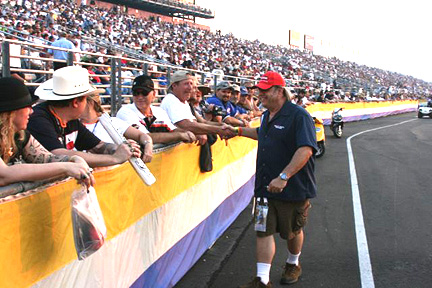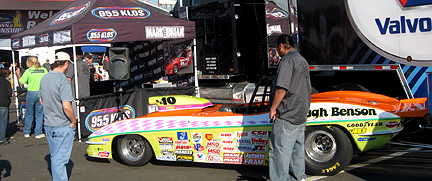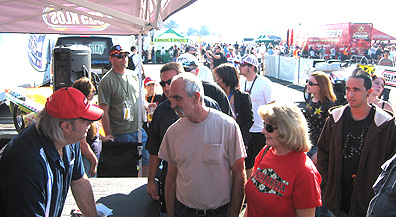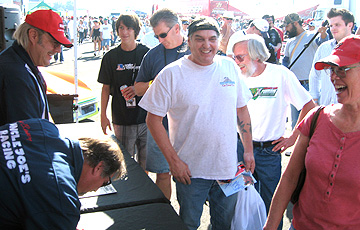 Cool Patrol Meet & Greets with J.B. and Randy Balough are always fun.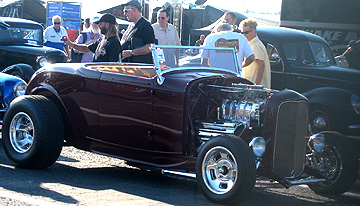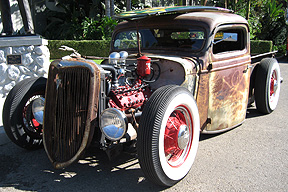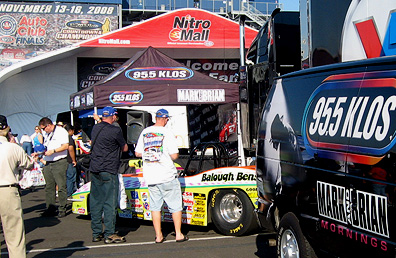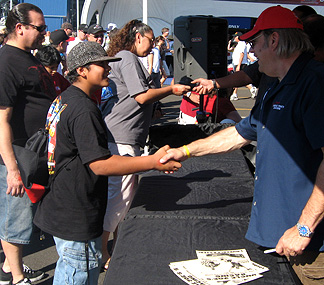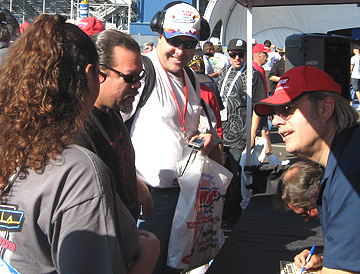 Meeting friends and telling stories.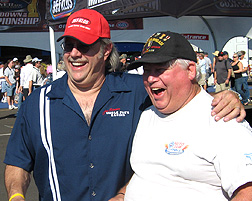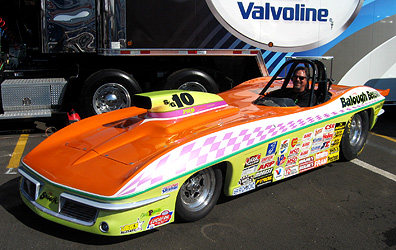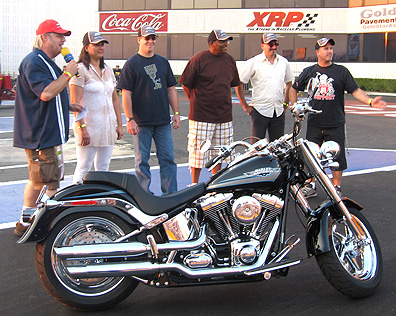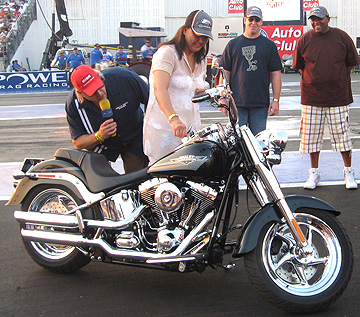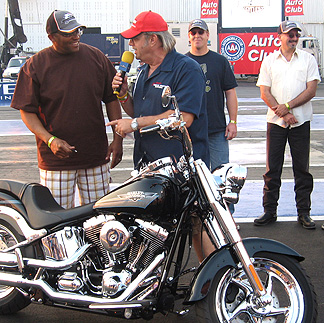 Five contestants, one Harley Davidson Fat Boy — and you just won!