Uncle Joe Benson wins at the 2010 NHRA Winternationals!
February 13 - 14, 2010: Big thrills and excitement on Saturday as yer Uncle Joe drag raced KLOS listener Raul Walker in front of 50,000 race fans at the 50th Anniversary NHRA Kragen/O'Reilly Auto Parts Winternationals Drag Races at the Auto Club Raceway in Pomona! After winning that duel, old lead foot Benson defeated 10-time NHRA Pro Stock Champion Bob Glidden! Away from the competition, Unc's Saturday Meet & Greet included a walk down memory lane at the "Golden 50 Corral" featuring 72 of the coolest cars in Winternationals history, followed by an autograph session with legendary Champions like "Big Daddy" Don Garlits, Shirley Muldowney and Joe Amato. On Sunday, before he raced his Uncle Joe's Super Gas Corvette into the quarter-finals, Randy Balough joined J.B. for another Meet & Greet! What a weekend!
(Photos by Jim Sleeper & Jan Benson.)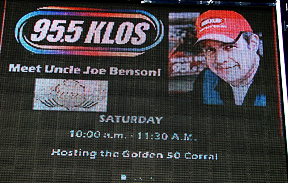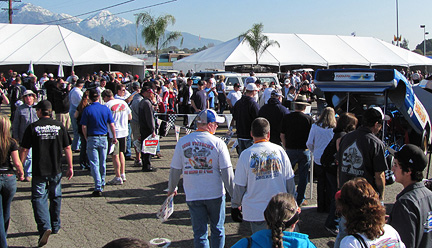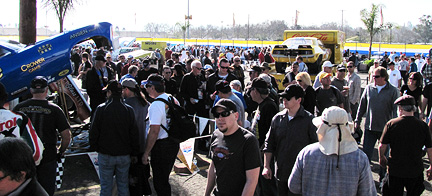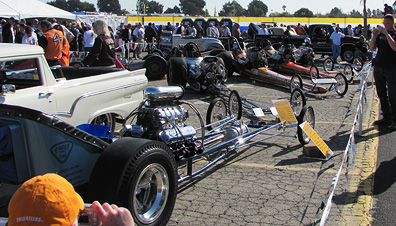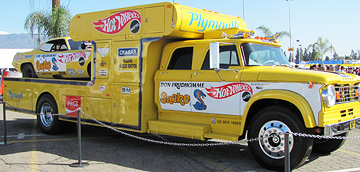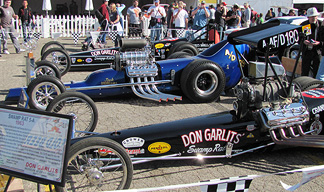 J.B. celebrated the NHRA's 50th anniversary by co-hosting the "Golden 50 Corral" exhibition!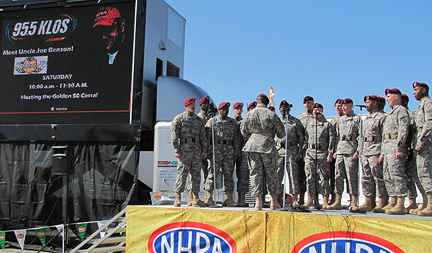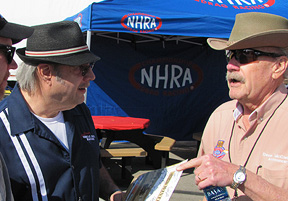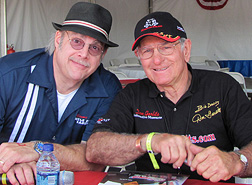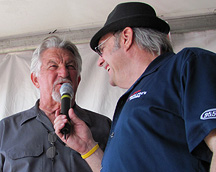 While co-hosting the "Golden 50 Corral" with famed announcer Dave McClelland, Unc interviewed over 30 of the legendary Champions including the Big Daddy Don Garlits and former NHRA Director of Competition Steve Gibbs, who had organized the entire tribute.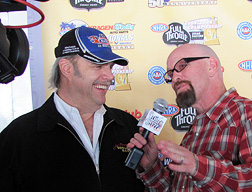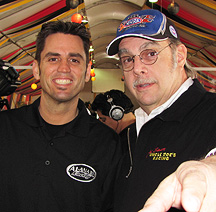 It's old friend (and two-time NHRA Top Fuel Champion) Larry Dixon!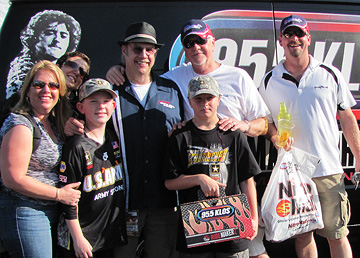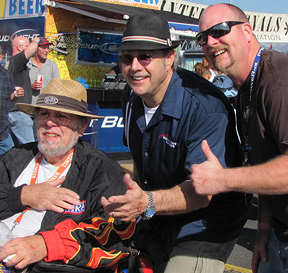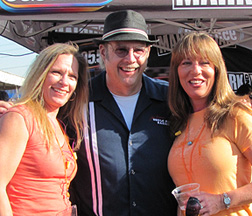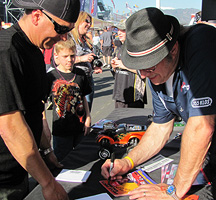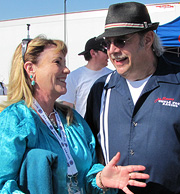 Meet & Greet with the KLOS Cool Patrol!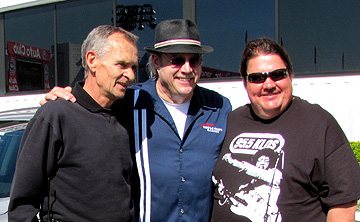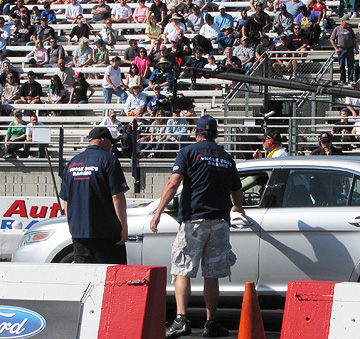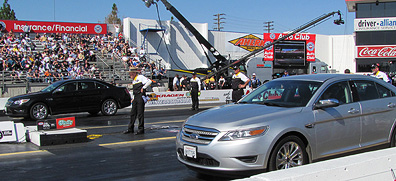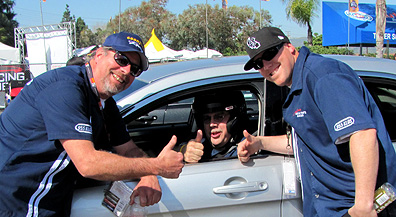 Before taking on KLOS listener Raul Walker and 10-time NHRA Pro Stock Champion Bob Glidden, Unc got some help from long time drag racing partners Randy and Travis Balough. It must have worked because Joe won the entire match race!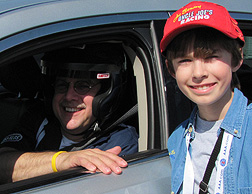 Jeremy rockin' the vintage Uncle Joe cap!