Uncle Joe Benson at work & play at the 2008 NHRA Winternationals.
February 9 - 10, 2008: Something was different about the NHRA CARQUEST Winternationals Drag Races at the Auto Club Raceway at Pomona. As usual, J.B. was meeting folks at the KLOS Cool Patrol site right in the middle of the first big drag meet of the year. But for the first time since the Super Gas class of drag race cars was formed in 1980, they weren't racing in the Winternationals. And that meant that — for the first time since Unc and Randy Balough hooked up in 1989 — the Uncle Joe's Super Gas '63 Corvette wouldn't be competing in a Southland NHRA National event... a disconcerting turn of events indeed! But the weekend went well and Randy won the National event in Las Vegas a couple months down the road... but that's a story for another time! Rock & Roll!
(Photos by Gina Witowski & Jan Benson.)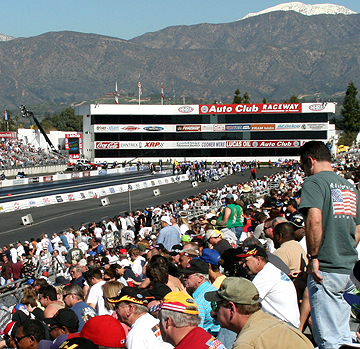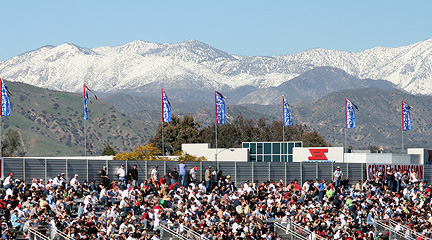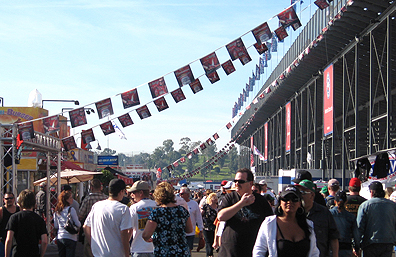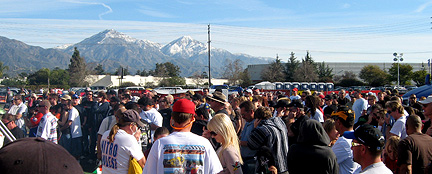 Time for the 2008 NHRA CARQUEST Winternationals!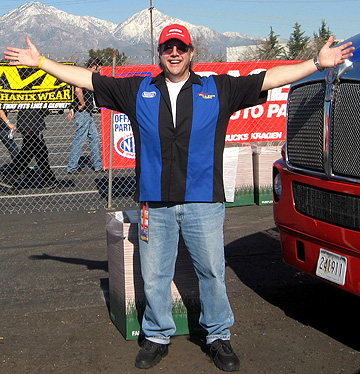 A perfect day! Now let's meet some folks before we go racing!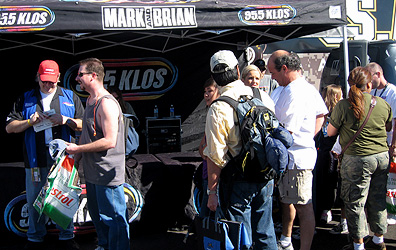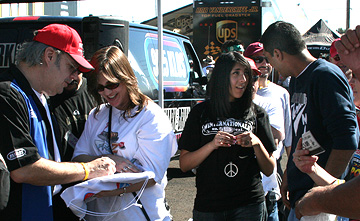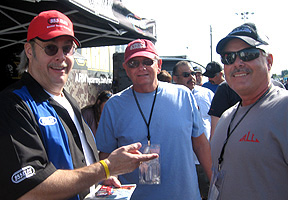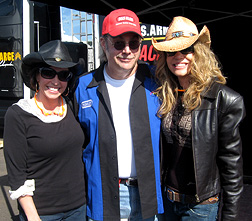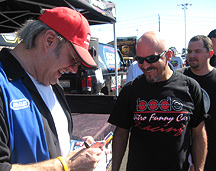 Saturday morning Meet & Greet.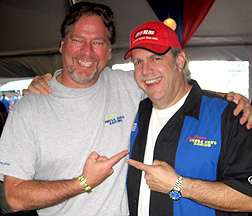 Who's paying for lunch — R.B. or J.B.?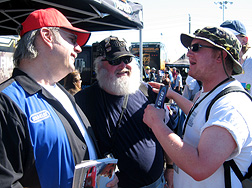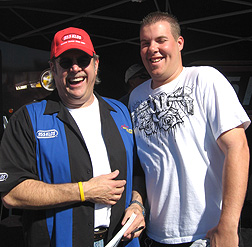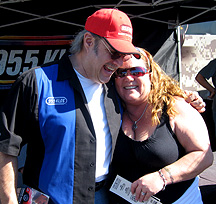 Talking with Santa, sharing a laugh and a hug.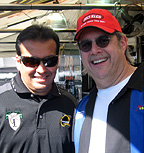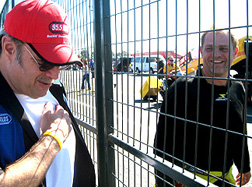 The Winternationals are always a good time to check in with old friends like two-time NHRA Champions Tony Pedregon and Scott Kalitta.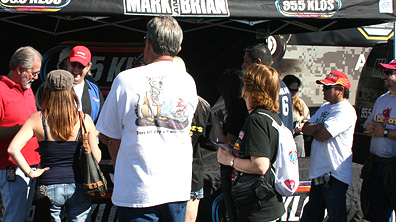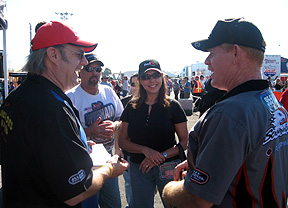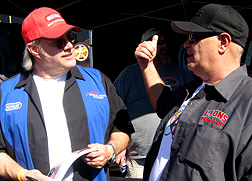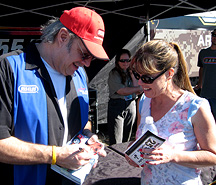 Sunday morning Meet & Greet.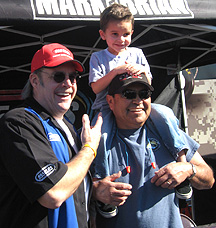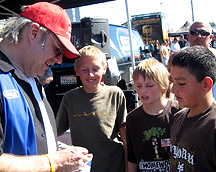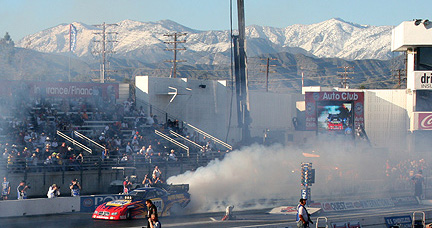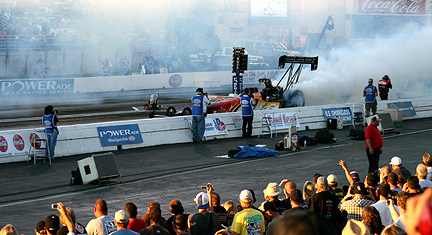 Time for some 330mph drag racing!