Uncle Joe Benson at 2010 Axes & Axles Hot Rod Show.
September 1, 2010: Combining the guitars and hot rods of rock stars, the special Axes & Axles: The Art of Building Cars and Guitars, Celebrating the 60th Anniversary of the Fender Telecaster exhibition opened at the Wally Parks NHRA Motorsports Museum at the Fairplex in Pomona. Of course Uncle Joe was on hand for the grand opening, and he was joined by automotive expert Mark Perleberg. In short order, the two were taping segments for the pilot episode of The Sunday Drive surrounded by a few million dollars worth of pristine hot rods. Definitely something you need to check out!
(Photos by Jan Benson)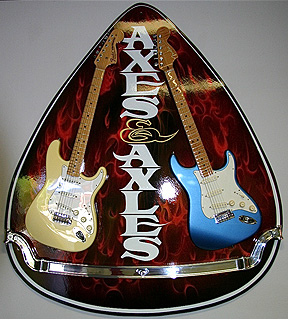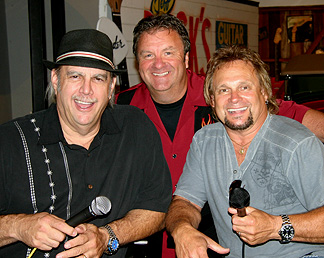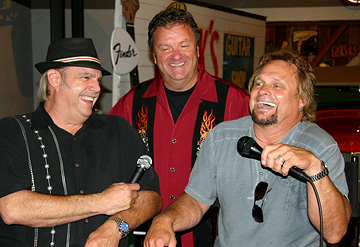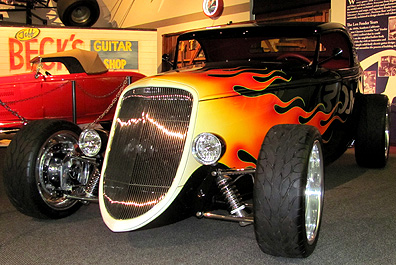 Van Halen/Chickenfoot bassist Michael Anthony was telling the boys stories about his Boyd Coddington 1934 Ford Highboy Roadster.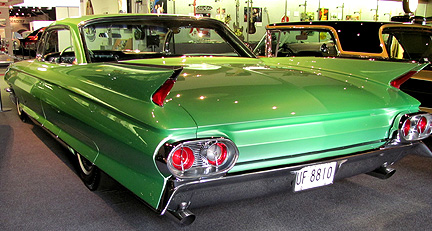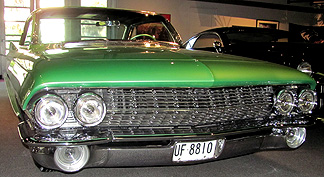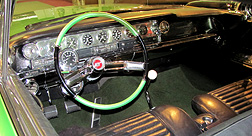 Famed guitarist Jimmie Vaughan's award winning 1961 Cadillac Coupe De Ville.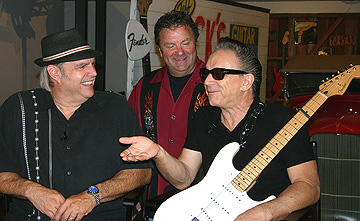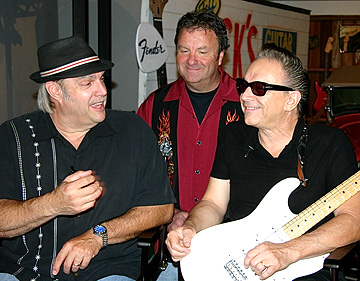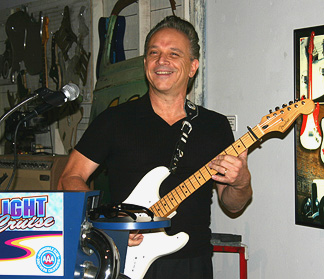 Jimmie Vaughan joined Uncle Joe and Mark for an interview, then played a couple of songs for the crowd.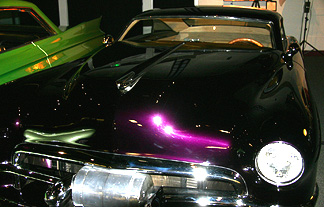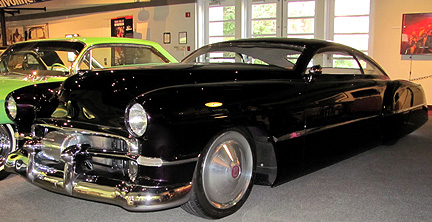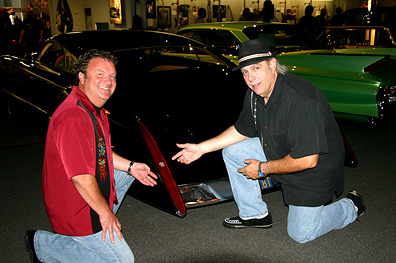 ZZ Top guitarist Billy Gibbon's legendary "CadZZilla" — an extremely customized 1948 Cadillac Series 62 Sedanette.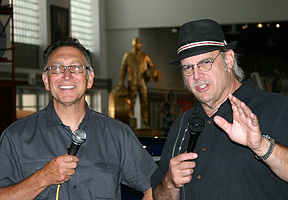 The man responsible for the Axes & Axles exhibition: Tony Thacker of the Wally Parks NHRA Motorsports Museum on camera with Uncle Joe.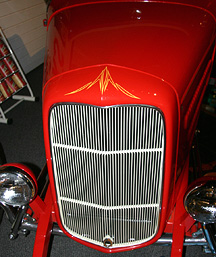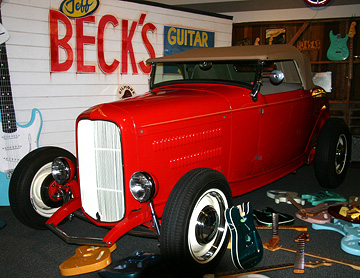 Jeff Beck's classic 1932 Ford Highboy Roadster, featuring real Von Dutch pinstriping.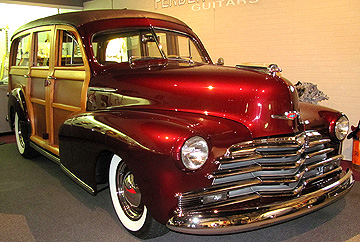 Eric Clapton's beautiful 1947 Chevrolet Woody station wagon.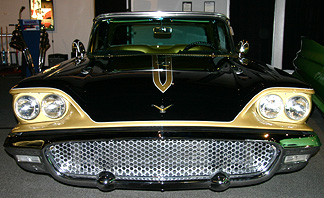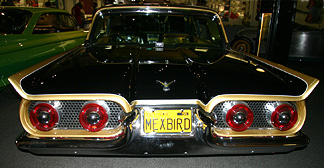 ZZ Top guitarist Billy Gibbon's "Mexican Blackbird" 1958 Ford Thunderbird.