Uncle Joe Benson at the 2012 National Roadster Show - January 27-28, 2011.
January 28, 2012: Good times! The Uncle Joe Meet & Greet rocked at the biggest, most important hot rod show in the world — the 63rd Annual Grand National Roadster Show at the Fairplex in Pomona.
(Photos by Jim Sleeper.)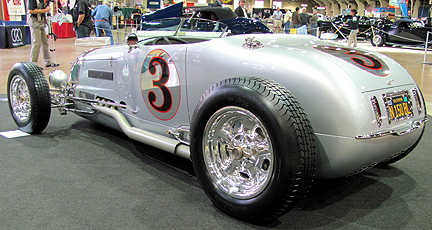 The 2012 America's Most Beautiful Roadster, Bill Lindig's 1927 Ford Roadster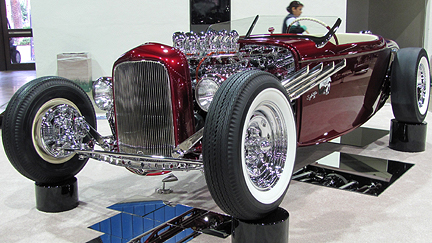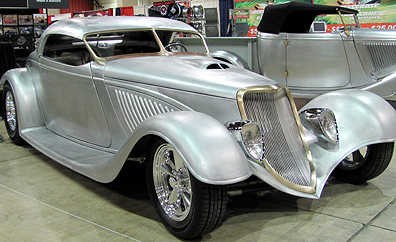 Sleek in design and execution.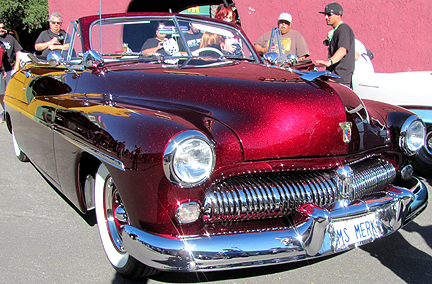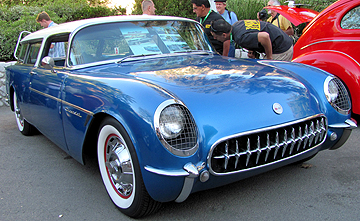 There were incredible rods everywhere you turned.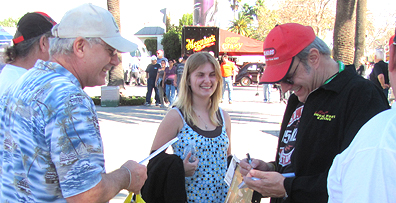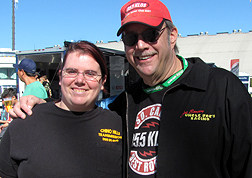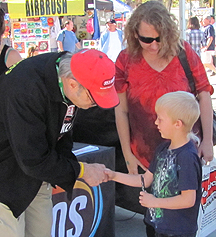 Talking with friends while hanging with the KLOS Cool Patrol.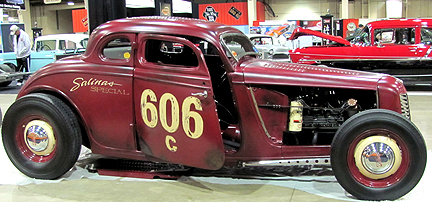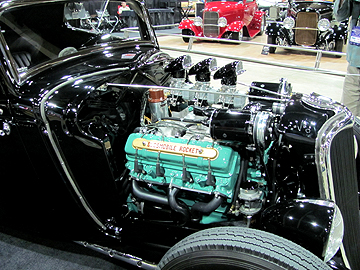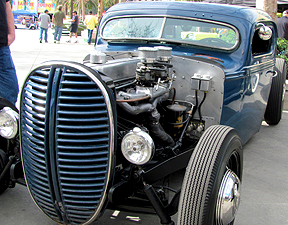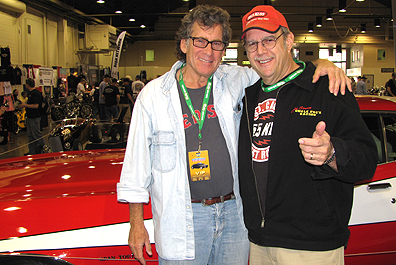 Paul Michael Glaser of "Starsky & Hutch" hanging w/Unc.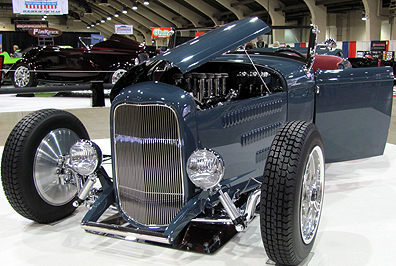 Tom Gloy's beautiful Speed Racer.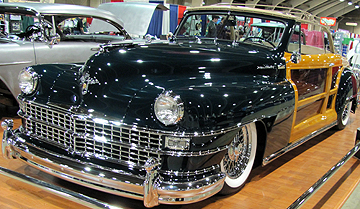 Nothing but the best filled five halls and all the courtyards around them.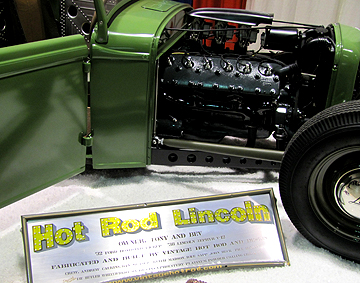 Gotta have a V12 Hot Rod Lincoln!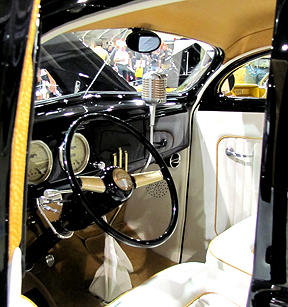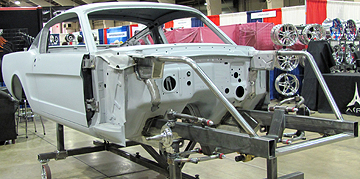 Closer to what Joe can afford.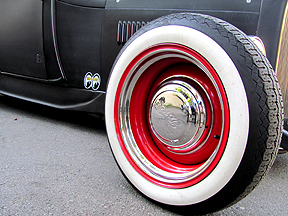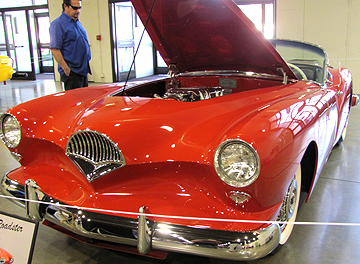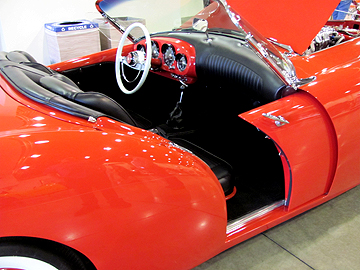 Don't know what it is, but want one!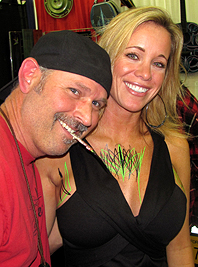 How world class pin stripers like Jeff Styles keep in practice.