Uncle Joe Benson at the 2010 National Roadster Show - January 30, 2010.
January 30, 2010: What a day! There was Uncle Joe saying howdy to hundreds of fans at the 61st Annual Grand National Roadster Show — the longest running indoor car show in the world! Over 1,000 of America's most spectacular, beautiful, innovative and radical street rods, classic customs and motorcycles were on display in and around five giant halls in the campus-like setting of the Fairplex in Pomona. Rock & Roll!
(Photos by Jim Sleeper.)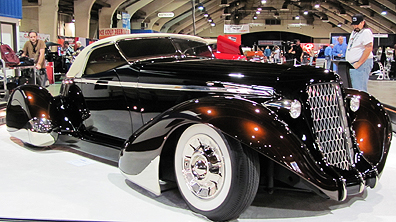 Metallica guitarist James Hetfield's 1936 Auburn Roadster topped them all.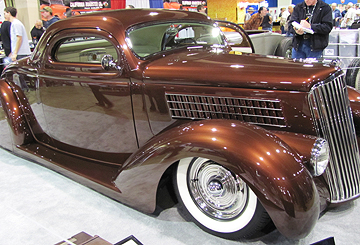 Eric Clapton's classy sedan.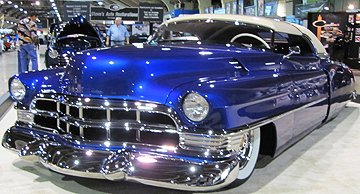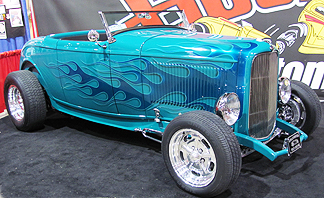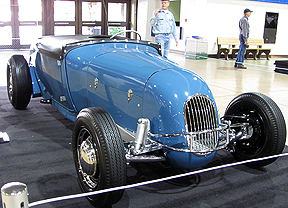 Incredible rods everywhere you turned!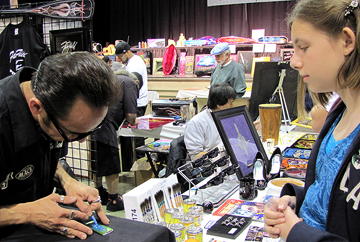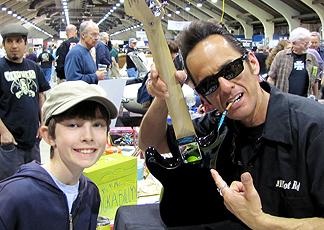 One of the biggest gatherings of pin stripers in recent memory — here Von Hot Rod does his thing!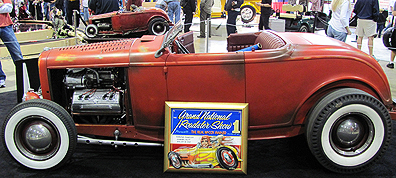 A prize winning roadster that was actually modeled after a sculpture.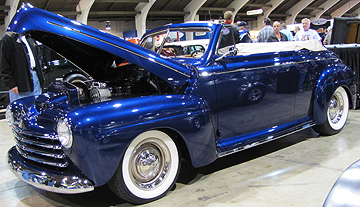 Nothing like a tasty blue convertable.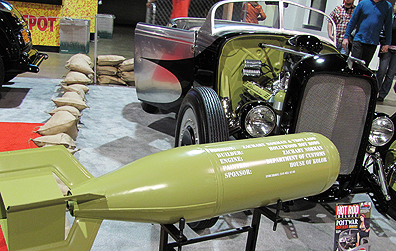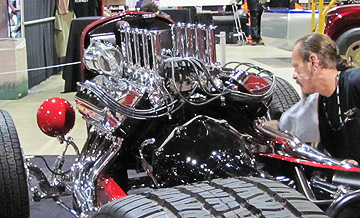 Huge fuel injectors in need of a body.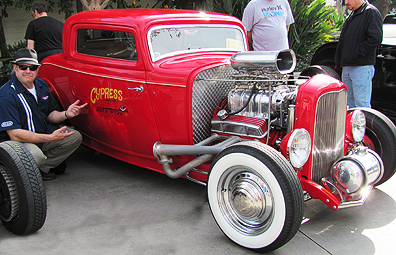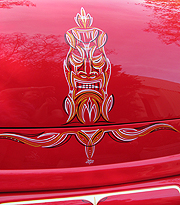 The famous Cypress Auto Body little red coupe.