Uncle Joe Benson at the Auto Club Speedway NASCAR race, February 2008.
February 22 - 24, 2008: As he's done every year since the track opened in 1997, Uncle Joe announced at the Auto Club Speedway's NASCAR Sprint Cup Series Automobile Club 500. But this year it rained... and rained.... and rained... and rained some more! After the Friday afternoon broadcast of his KLOS show from the track, Unc reprised his role as the Fan Zone's Master of Ceremonies before calling the races from the announcers' booth on Saturday and Sunday. There were also one-on-one interviews with two-time Sprint Cup Champion Jimmie Johnson, Champ Car/Formula One/Indy 500 winner Juan Pablo Montoya as well as past Cup Champion Dale Jarrett. It was a wet and wild weekend!
(Photos by Jim Sleeper, Jan Benson & Randy Fann.)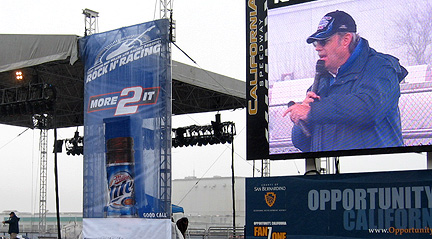 On stage and on the big screen between rain showers at the NASCAR Nextel Cup Series Auto Club 500!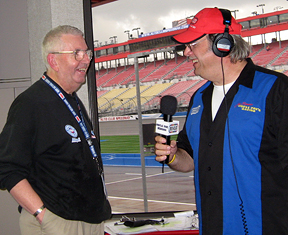 Auto Club executive Rick Lalor joined his old friend for an on-air chat during J.B.'s Friday afternoon KLOS broadcast.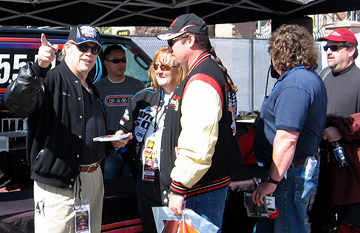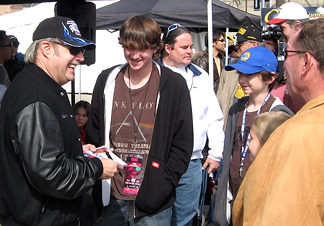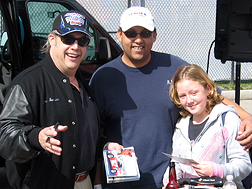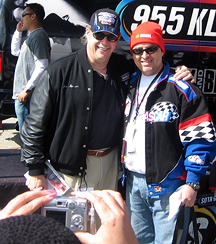 Nothing like a Saturday Meet & Greet with the KLOS Cool Patrol!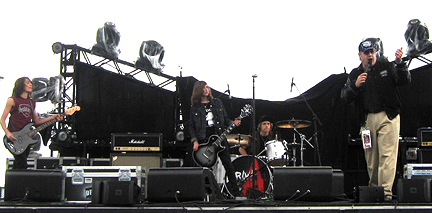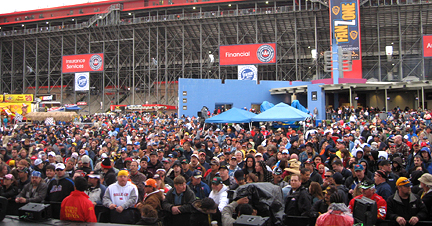 Drive A opened for George Thorogood's Saturday evening set.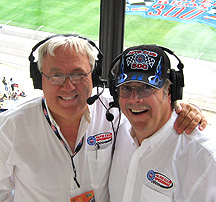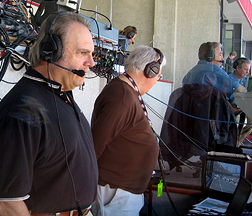 Mike Paz and J.B. calling the races while fellow announcer Jim Mueller prowled pit lane looking for the Weather Channel reporter.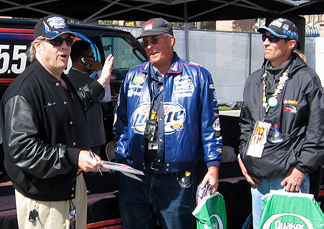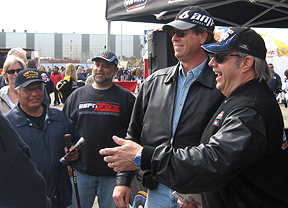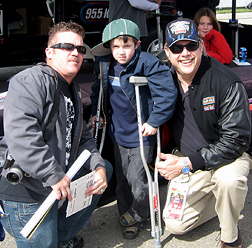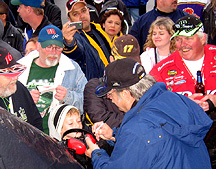 Meeting folks and having fun.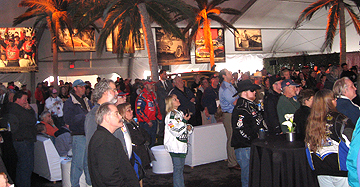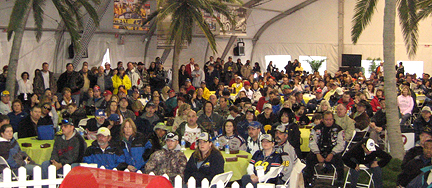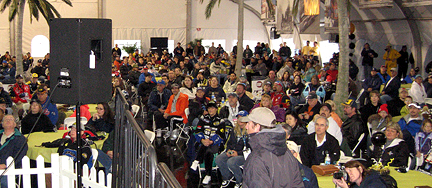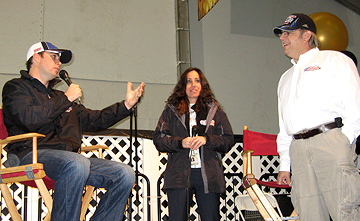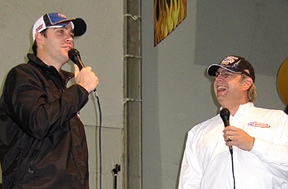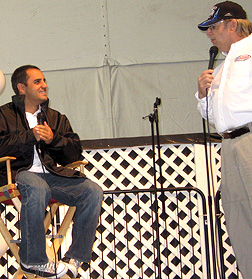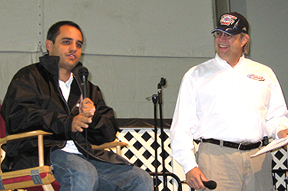 Formula One/Champ Car/Indy 500/NASCAR Sprint Cup winner Juan Pablo Montoya discussing his Miles Of Smiles charity with J.B., and then explaining why Chip Ganassi won't let him ever drive the team golf carts again.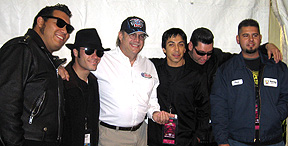 Hanging just before the 454s rocked the big stage.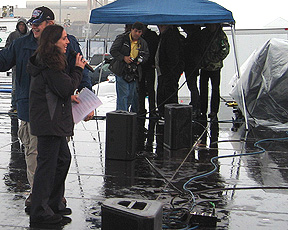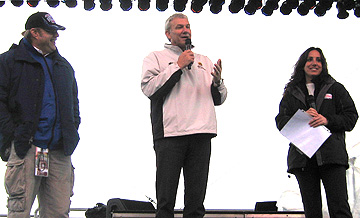 Working with Auto Club Speedway President Gillian Zucker in a heavy rain before being joined by past NASCAR Champion Dale Jarrett.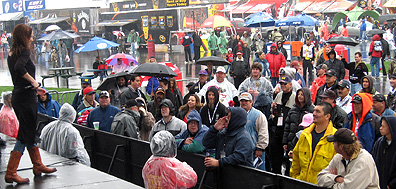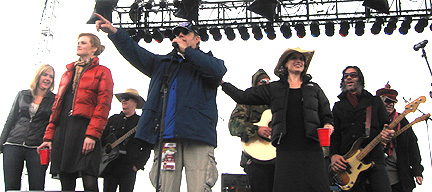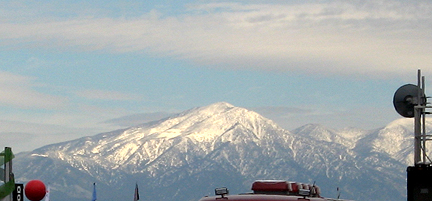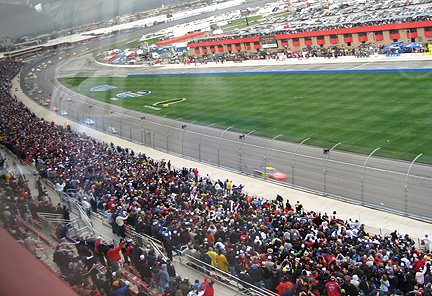 And when the rains ended...