Uncle Joe Benson at the 2009 Toyota Grand Prix of Long Beach.
April 17 - 19, 2009: Uncle Joe Benson has been part of the Toyota Grand Prix of Long Beach every April since 1986. This year, he kicked off the weekend with a Friday broadcast from Bubba Gump's Shrimp Company. Saturday and Sunday mornings found him doing lengthy Meet & Greets at the KLOS Cool Patrol booth with his Championship winning Uncle Joe's Nissan 600ZX race car. Rock & Roll!
(Photos by Jim Sleeper & Jan Benson.)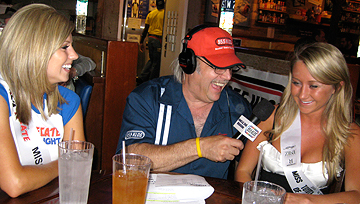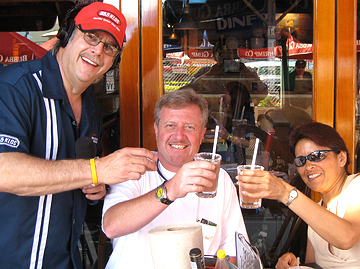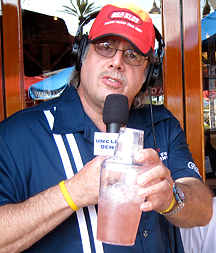 Starting with his Friday broadcast from Bubba Gump's Shrimp Company, located 200 feet from the apex of Turn Two, J.B. was all over the race course the entire weekend.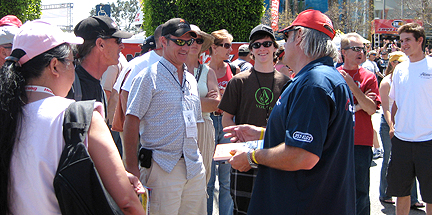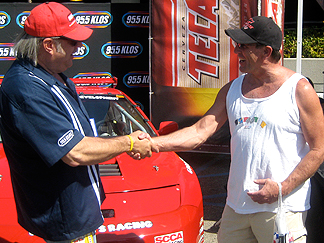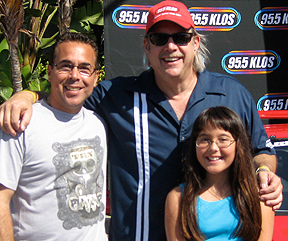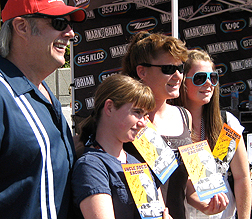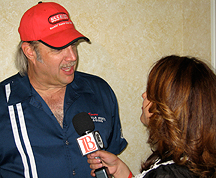 Meeting folks and having fun.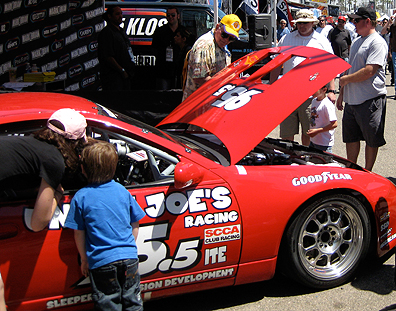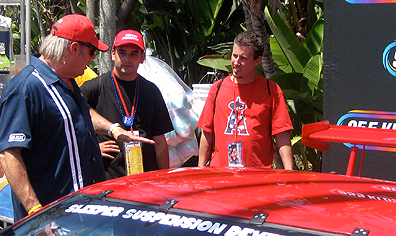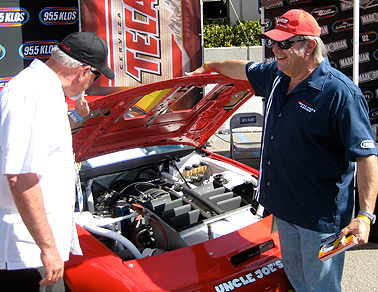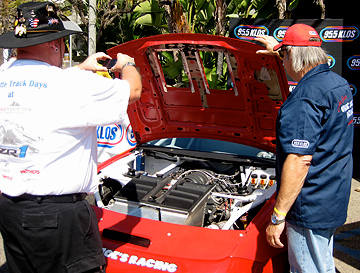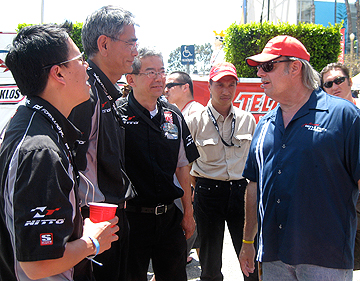 A very special visit from legendary Nissan wizards Howard & Richie (who had first worked on Joe's car 14 years earlier). Their first comment upon seeing the Corvette engine in the race car: "You've got too many cylinders!"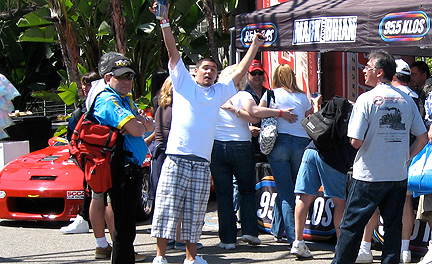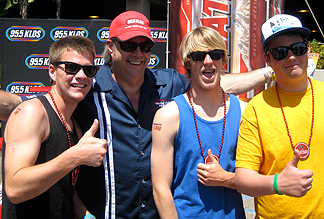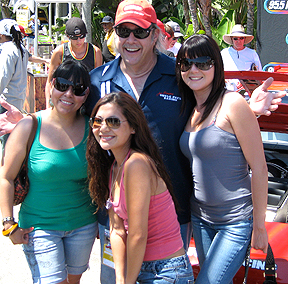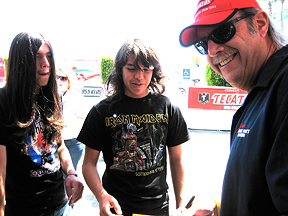 Nothing like a sunny Saturday Meet & Greet!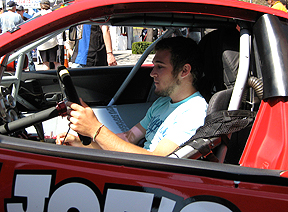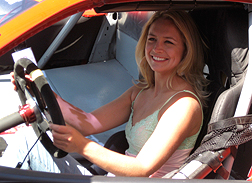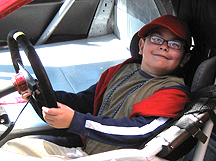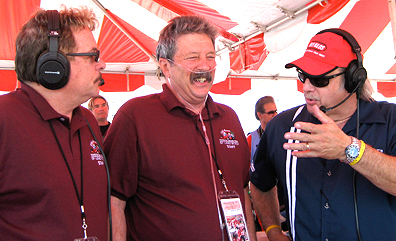 Cracking up (uh, no... they were all working!) with long time L.B.G.P. race announcers Terry Clanton and Bruce Flanders.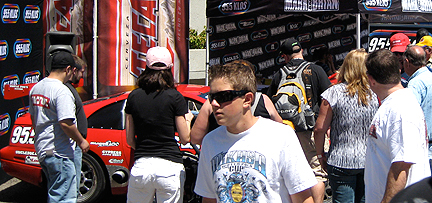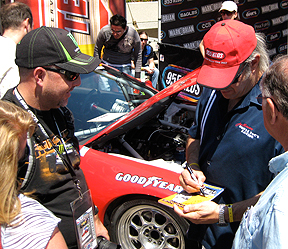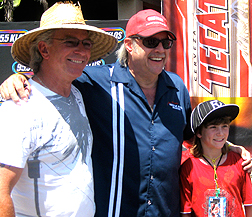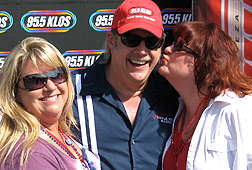 Having fun in Sunday's Meet & Greet.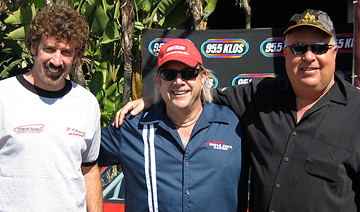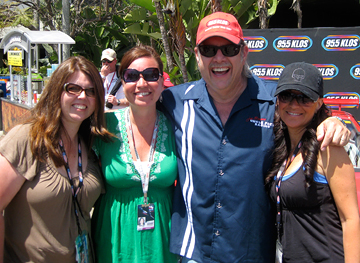 Fun! Fun! Fun! Drivers Boris Said, Unc & Mike Davis and the Auto Club Speedway crew — yeah!!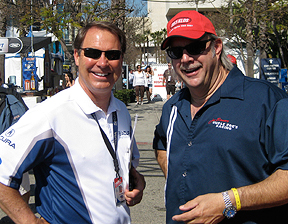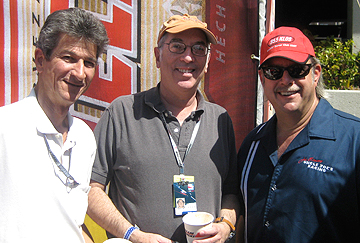 Hanging with famed P.R. man Tom Blattler and the actual Press — Jim Peltz of the L.A. Times & ESPN's Lewis Franck.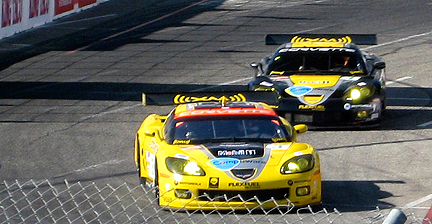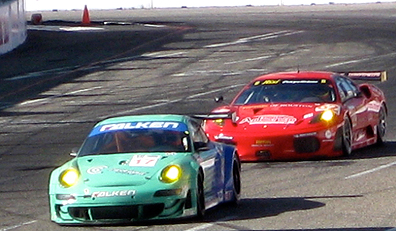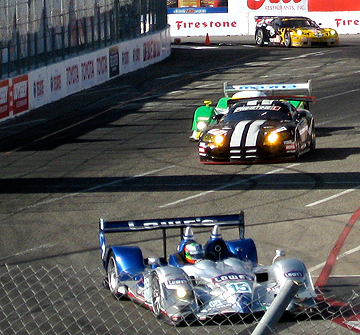 Corvettes, Porsche, Ferraris, Vipers and American LeMans Series prototypes racing on the streets of Long Beach!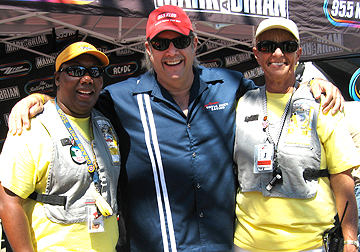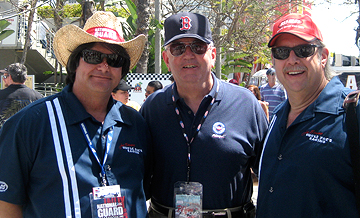 A quick visit (to give J.B. a little static) from CalClub's Grid Girls who were working the event, and hanging with Crew Chief Jim Sleeper and the Auto Club's Rick Lalor.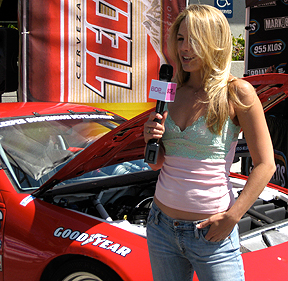 But if you're interviewing Joe, where is he?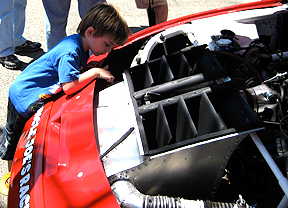 Looks like he's in there!