Uncle Joe Benson at the 2008 National Roadster Show, January 27, 2008.
January 27, 2008: Thankfully the torential rains held off until after the Uncle Joe Meet & Greet with the KLOS Cool Patrol at the 59th Annual Grand National Roadster Show! Over 500 of America's most spectacular, innovative and radical street rods, classic customs and motorcycles were on display in five halls, and a quite a few more floated around outside in the campus-like setting of the Fairplex in Pomona.
(Photos by John Menchaca & Joe Benson.)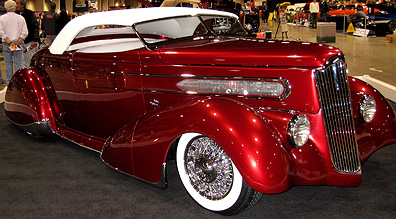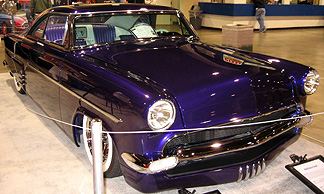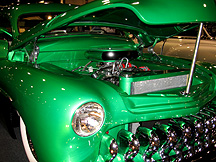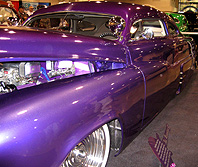 Incredible rods everywhere you turned!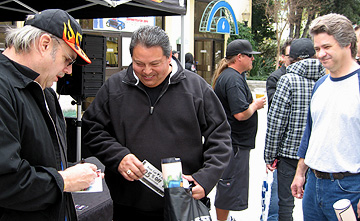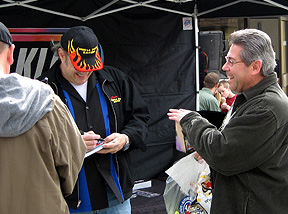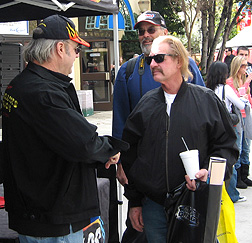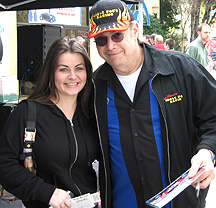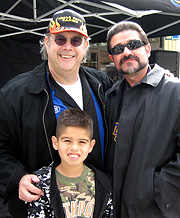 Meeting folks and sharing stories.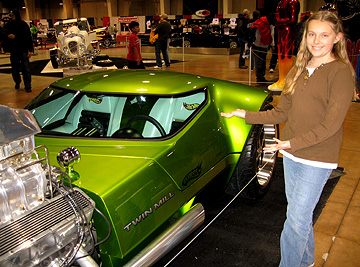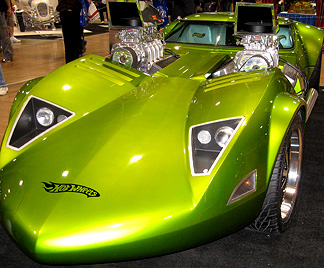 Just as the Mattel action toy decribed, "My lovely assistant Jenna" presents the Hot Wheels Twin Mill.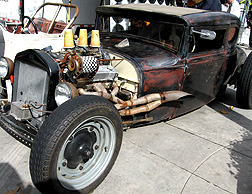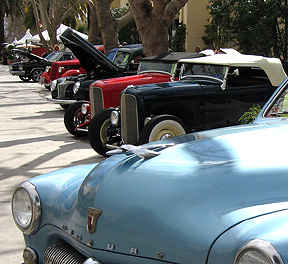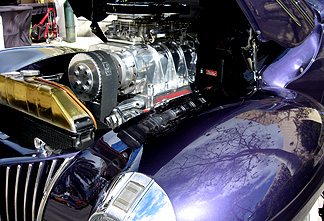 Whenever the sun broke through, there was lots to see in the courtyards.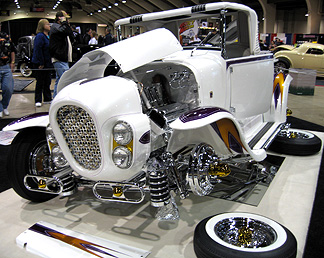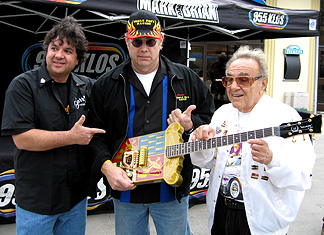 The legendary George Barris brought along his famous 1958 "Ala Kart" hot rod — and a brand new guitar!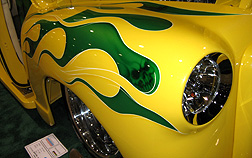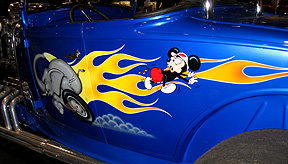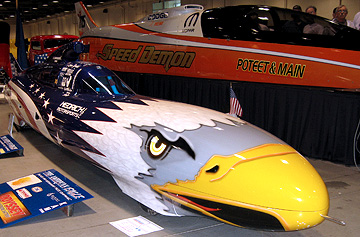 Incredible graphics around every corner.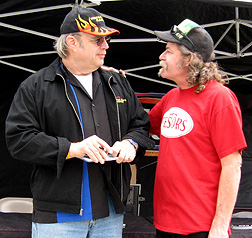 Speaking with Mike McWing: Might there be an Uncle Joe's race car model soon?