Uncle Joe Benson at the Auto Club Speedway NASCAR races, March 2011.
March 25 - 27, 2011: You know J.B. was working non-stop at the NASCAR Sprint Cup Auto Club 400, just like he's done at every race since the Auto Club Speedway opened in 1997! In addition to hosting the Fan Zone's big stage and broadcasting his Friday afternoon KLOS program from the NASCAR garages, he did a number of high profile driver interviews (including Joey Logano, 4-time Champ Jeff Gordon and 5-time Champ Jimmie Johnson) and called both the NASCAR Nationwide and NASCAR Sprint Cup races from the announcers' booth.
(Photos by Jim Sleeper, Jan Benson, Michael Bloom, Doug Sturgis & Randy Fann.)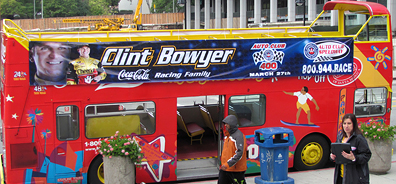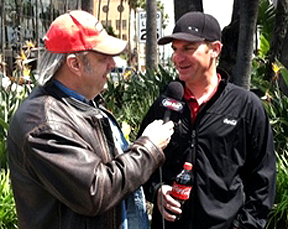 Race weekend started out with a Thursday morning trip through Hollywood with NASCAR driver Clint Bowyer on a Doubledecker bus. Check out Unc's interview with Clint!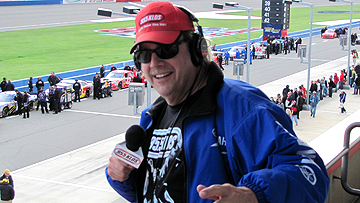 Broadcasting the KLOS afternoon show from the garage area on a chilly Friday.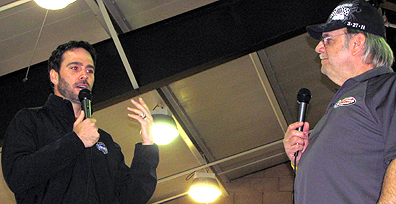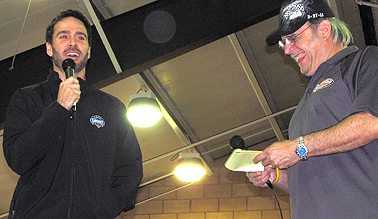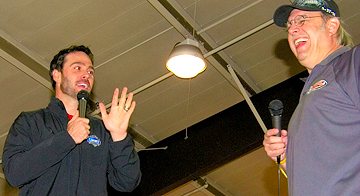 Five-time NASCAR Sprint Cup Champion Jimmie Johnson joined J.B. for their annual fundraiser Q&A for the Jimmie Johnson Foundation.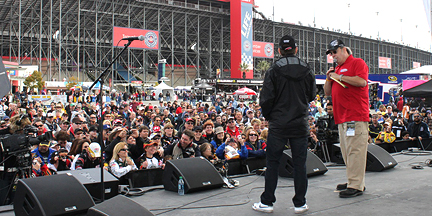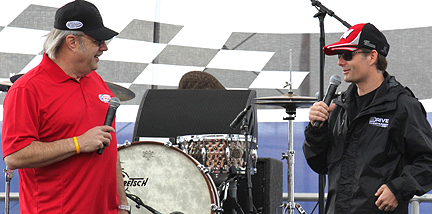 Four-time NASCAR Sprint Cup Champion Jeff Gordon had a blast with Unc on the DiscoverIE Fan Zone big stage.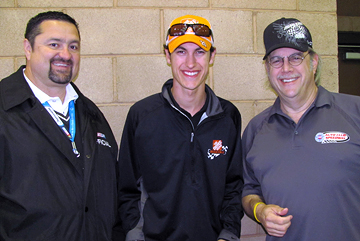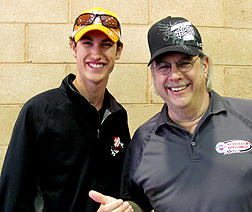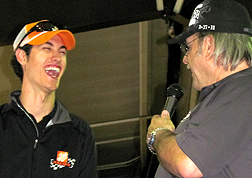 Having fun at the special "National Joe Day" Joey Logano Q&A, Joe Benson also welcomed NASCAR Nationwide Director Joe Balash — and everyone in attendance later had a Cup O' Joe!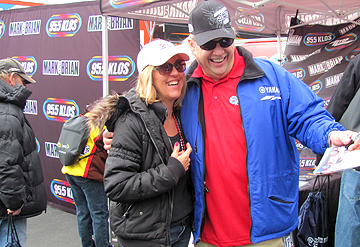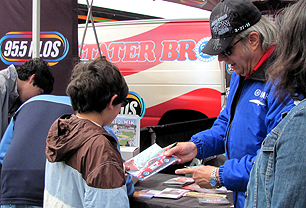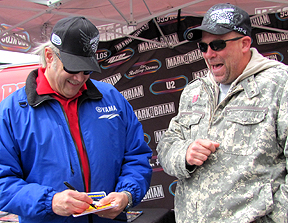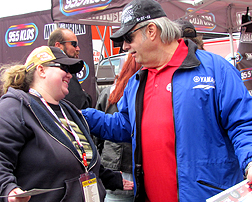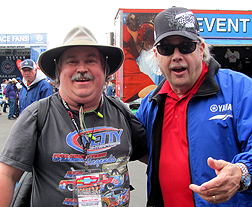 Having fun with folks at the KLOS Cool Patrol booth.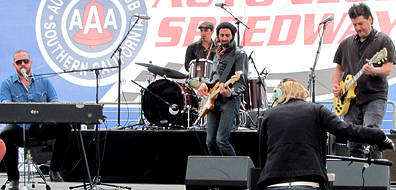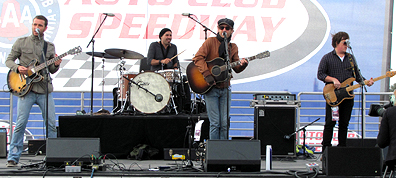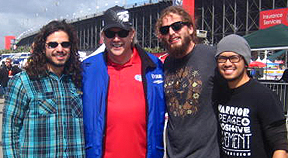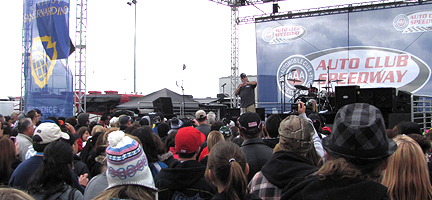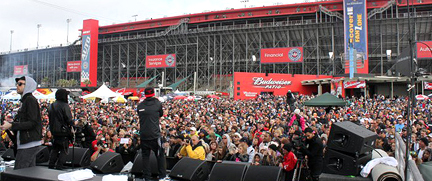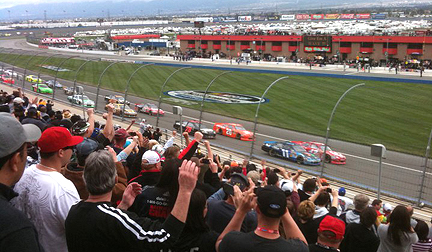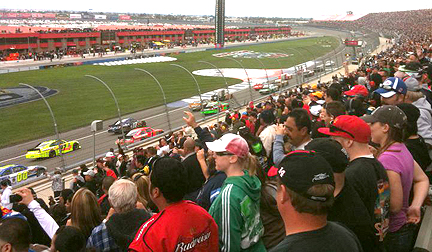 And the Auto Club 400 is on!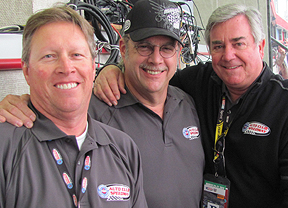 Having excelled through another race weekend, Randy Fann, J.B. and Jim Mueller were ready to celebrate as all announcers do.