Uncle Joe Benson at the Auto Club Speedway NASCAR race, February 2009.
February 20 - 22, 2009: It was an unusually cold weekend, but as he's done every year since the track opened in 1997, Uncle Joe worked at the NASCAR Sprint Cup Auto Club 500 at the Auto Club Speedway. Starting with a broadcast of his Friday afternoon KLOS show from the NASCAR garage area, Unc reprised his role as the Fan Zone's Master of Ceremonies, called the races from the announcers' booth and did over a dozen driver interviews including a special session with three-time NASCAR Cup Champion Jimmie Johnson. Fun, fun, fun!
(Photos by Jim Sleeper, Jan Benson & Randy Fann.)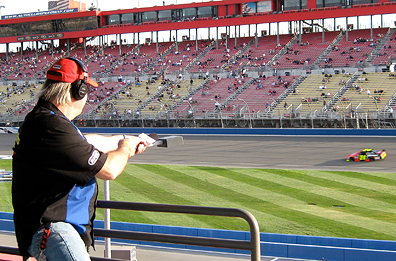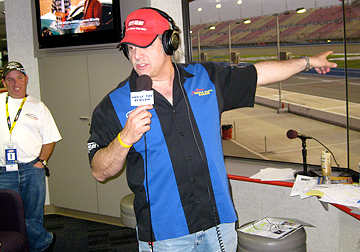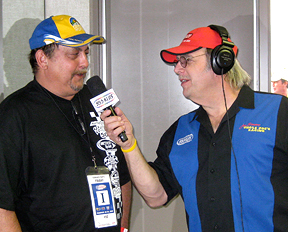 On the air from the NASCAR garages during J.B.'s Friday afternoon KLOS broadcast.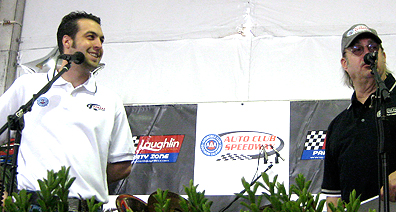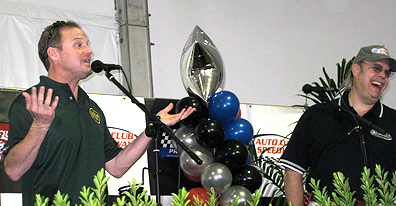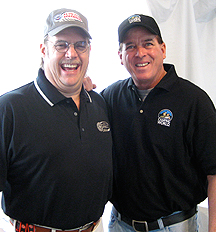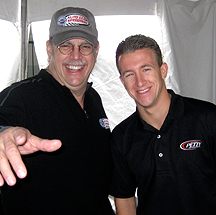 Having fun with with Sam Hornish Jr., Ron Hornaday Jr., Kenny Wallace and A.J. Allmendinger Saturday morning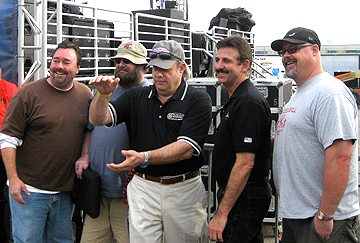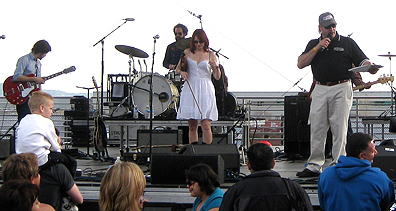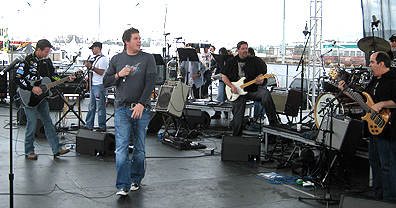 Saturday morning was a blast Honeypie and The Band On TV's performances.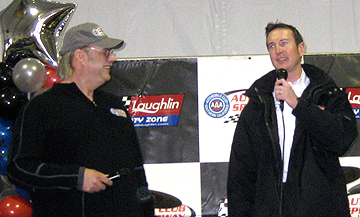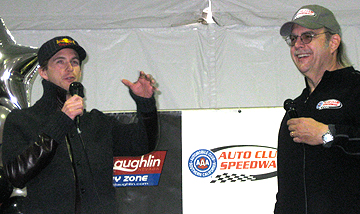 Good times with former NASCAR Cup Champion Kurt Busch and former Formula One driver Scott Speed Sunday before the race.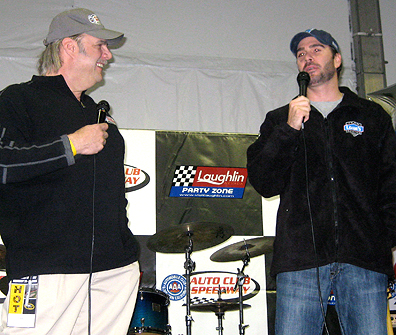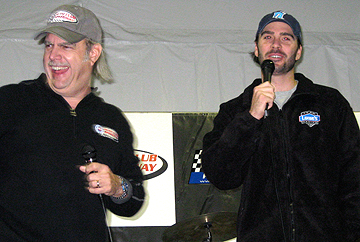 Time to raise some money for the Jimmie Johnson Foundation and chat with an old friend (and three-time NASCAR Sprint Car Champ).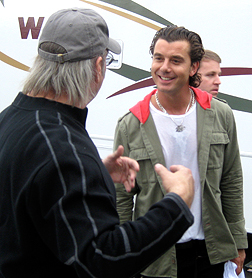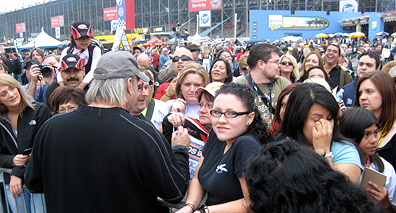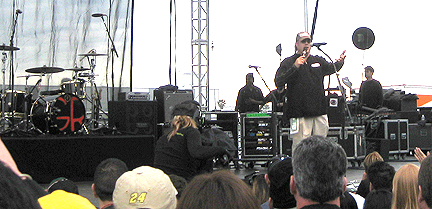 Chatting with Gavin Rossdale, Sunday's pre-race headliner on the Discover IE Fan Zone stage, then working the crowd up for him and his excellent band.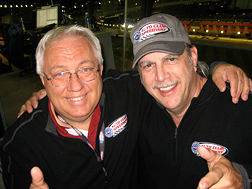 Mike Paz and J.B. calling the races while fellow announcer Jim Mueller looks for a fully stocked hospitality suite.

And in the background all weekend long...