Uncle Joe Benson at the Auto Club Speedway NASCAR race, February 2010.
February 19 - 21, 2010: Starting with a live broadcast of his Friday afternoon KLOS show from a pit side suite, J.B. was working non-stop at the Auto Club Speedway's NASCAR Sprint Cup Auto Club 500, just like he's done every race since the track opened in 1997. In addition to hosting the Fan Zone's big stage (featuring Styx Sunday morning), he did a number of major driver interviews and called both the NASCAR Nationwide and NASCAR Sprint Cup races from the announcers' booth.
(Photos by Jim Sleeper, Jan Benson & Randy Fann.)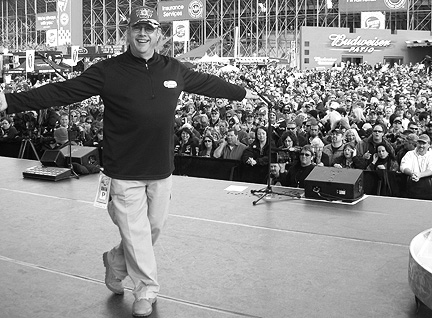 On the big Fan Zone stage at the NASCAR Nextel Cup Series Auto Club 500!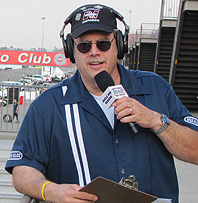 Broadcasting on KLOS from the garage area on a windy Friday afternoon.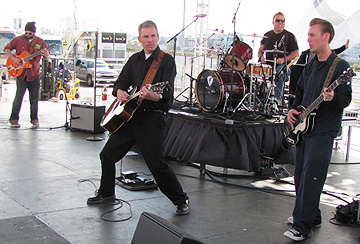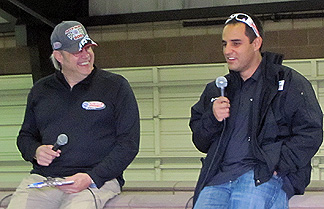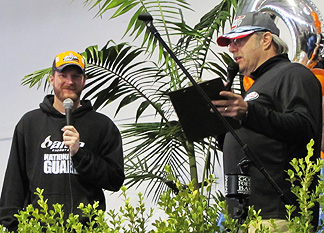 Formula One/Champ Car/Indy 500/NASCAR Sprint Cup winner Juan Pablo Montoya and Dale Earnhardt Jr. were just a few of the drivers J.B. conversed with during the course of the weekend.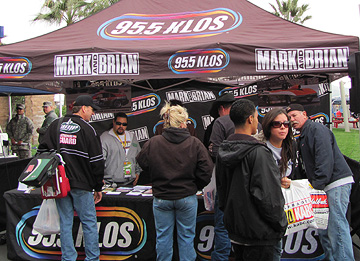 Stopping by the KLOS Cool Patrol booth to say hi to fans.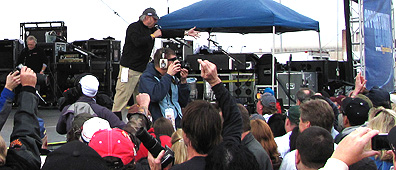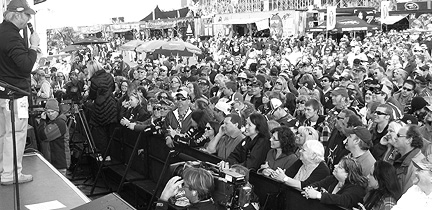 Getting the Fan Zone audience revved up!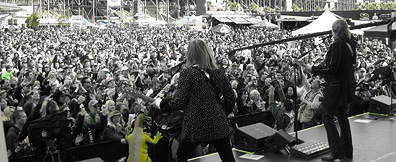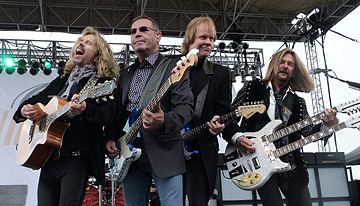 Styx rocked the biggest Fan Zone audience ever.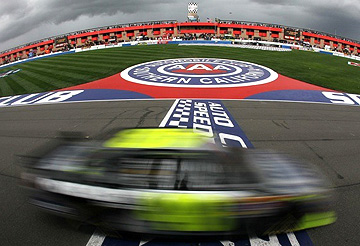 Jimmie Johnson wins for the fifth time at the Auto Club Speedway!