Uncle Joe Benson at the Auto Club Speedway NASCAR race, August 2008.
August 29 - 31, 2008: As he has for every major race since the track opened in 1997, J.B. spent the weekend announcing the NASCAR Sprint Cup Series Pepsi 500 at the Auto Club Speedway. Starting with a Friday afternoon broadcast of his KLOS show, Unc returned Saturday and Sunday as the Master of Ceremonies on The Fan Zone's big stage before switching to the announcers' booth to call the races after dark. Sunday began with a signature one-on-one interview with two-time Sprint Cup Champion Jimmie Johnson, and ended in Victory Lane with Jimmie — a bitchin' weekend!
(Photos by Jim Sleeper, Jan Benson & Randy Fann.)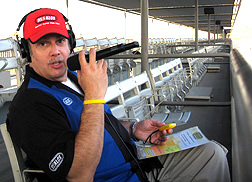 On-air live from trackside at the Auto Club Speedway on a windy Friday afternoon.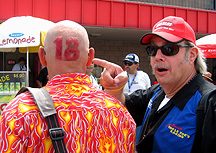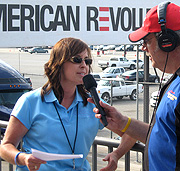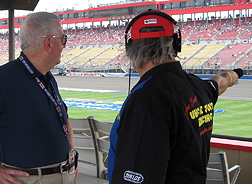 Panasonic's Jeanne Patton talks with her Unc. Then the Auto Club's Rick Lalor and J.B. incorporate Jeff Gordon's qualifying run into their on-air chat.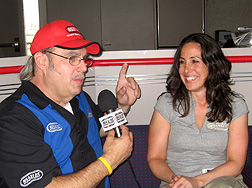 Auto Club Speedway President Gillian Zucker stopped by for a chat during Friday's KLOS broadcast from the Panasonic suite.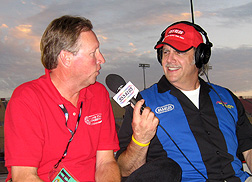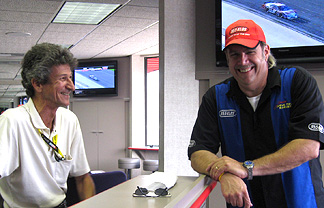 Two of the Southland's top NASCAR experts — Unc's longtime associate Randy "Race" Fann and Jim Peltz of the Los Angeles Times — shared their insights on the air.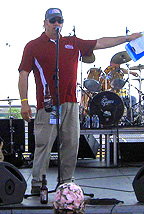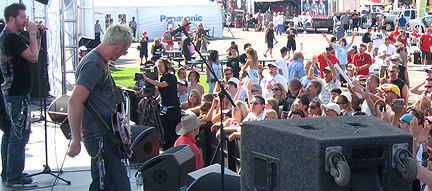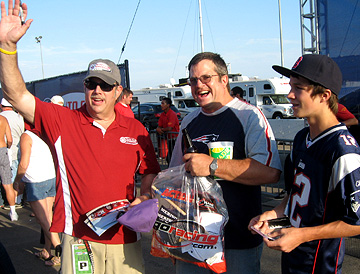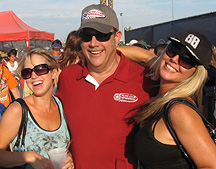 Saturday: Saving Able on the Fan Zone big stage and just saying hello!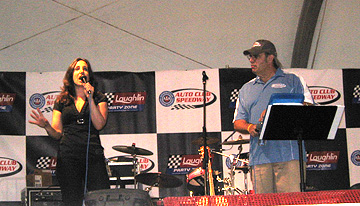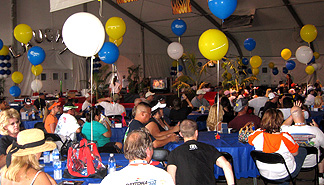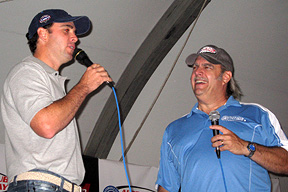 Once again Joe MC-ed a fundraiser for the
Jimmie Johnson Foundation that included a spirited interview with his old friend, the two-time NASCAR Sprint Cup Champion.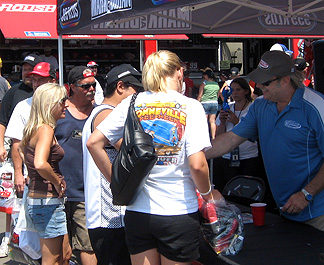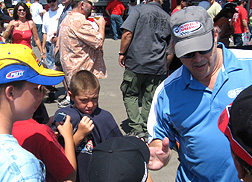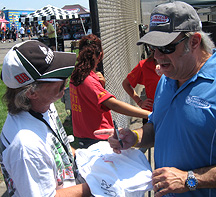 Nothing like a Sunday afternoon Meet & Greet with the KLOS Cool Patrol!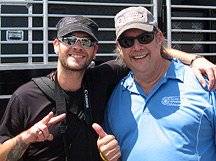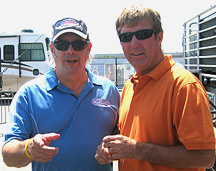 Off stage with American Idol alum Bo Bice and past Daytona 500 winner Sterling Marlin.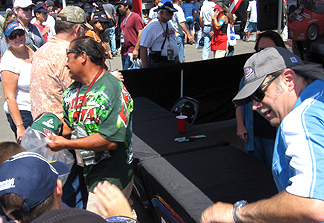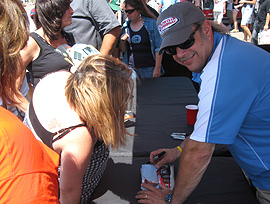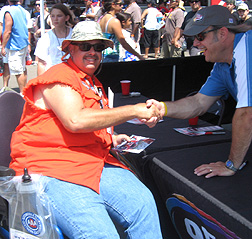 Meeting more folks and saying hi!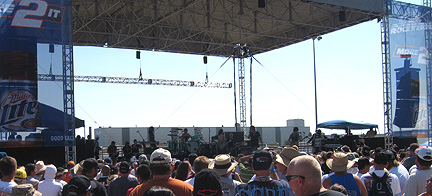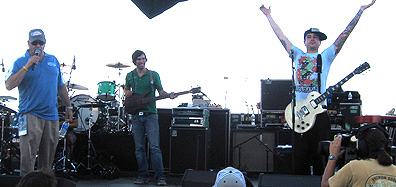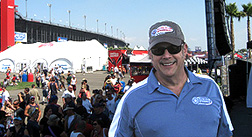 Early Sunday saw Banda El Recodo and Meriwether on the Fan Zone big stage.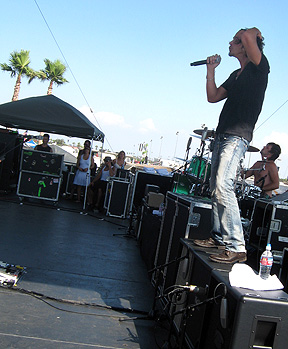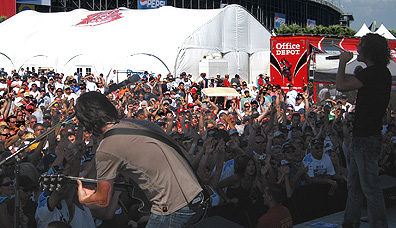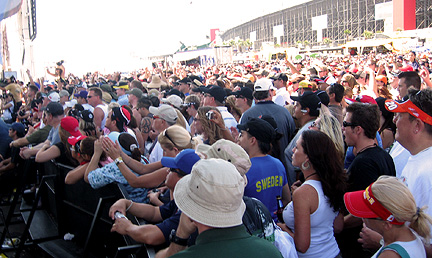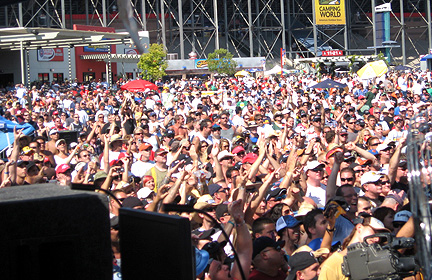 Chris Cornell rocked Sunday afternoon!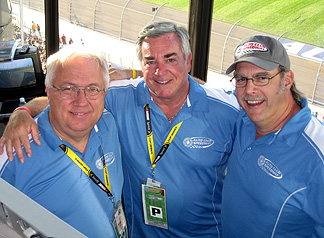 Not one microphone in view: Speedway announcers
Mike Paz, Jim Mueller and J.B.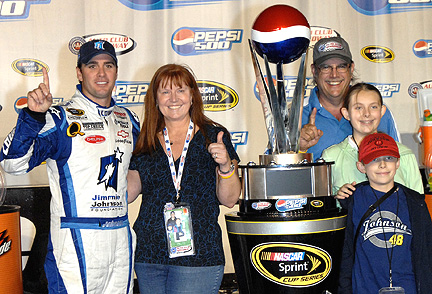 Sunday ends as it began, hanging with Jimmie Johnson!