Uncle Joe Benson at the 2011 National Roadster Show - January 29, 2011.
January 29, 2011 Time for an Uncle Joe Meet & Greet with the KLOS Cool Patrol at one of the biggest, most important hot rod shows in the world. It's the 62nd Annual Grand National Roadster Show — the longest running indoor car show in the world! Over 1,000 of America's most spectacular, beautiful, innovative and radical street rods, classic customs and motorcycles will be on display in and around five giant halls in the campus-like setting of the Fairplex in Pomona. Rock & Roll!
(Photos by Jim Sleeper.)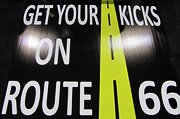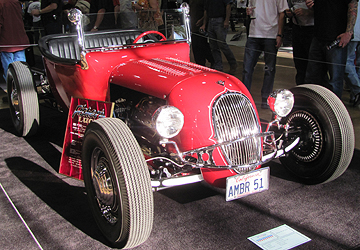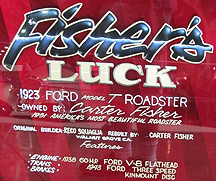 The return of 1951 America's Most Beautiful Roadster.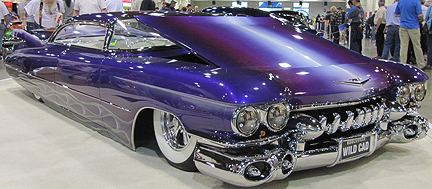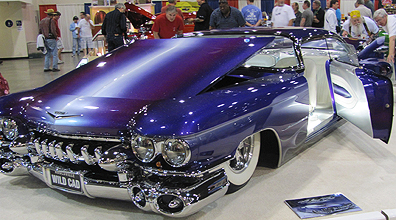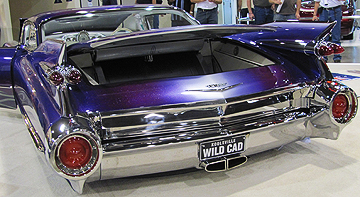 Nothing like a real looonnnggg 1959 Cadillac.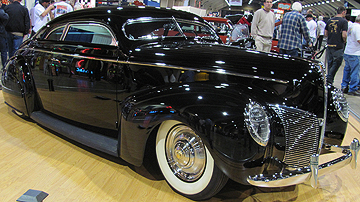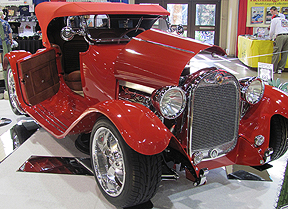 There were incredible rods everywhere you turned.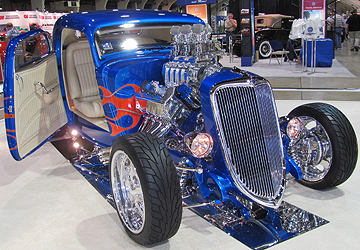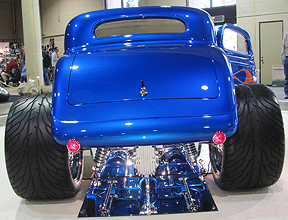 The attention to detail was amazing!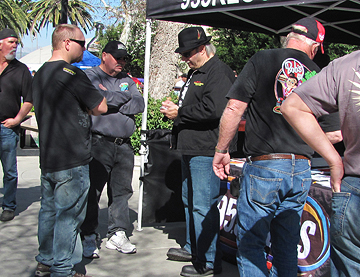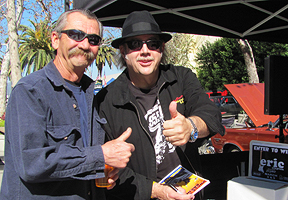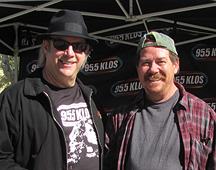 Talking with friends while hanging with the KLOS Cool Patrol.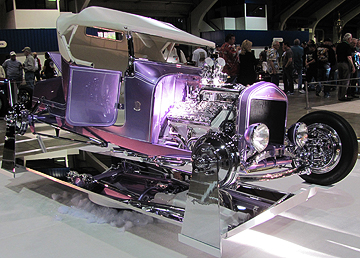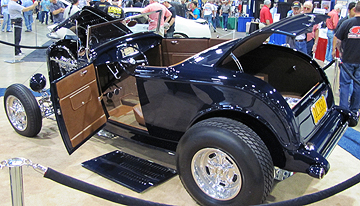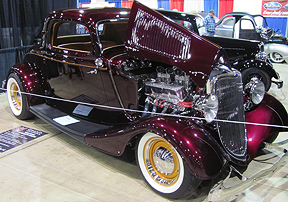 Nothing but the best filled five halls and all the courtyards around them.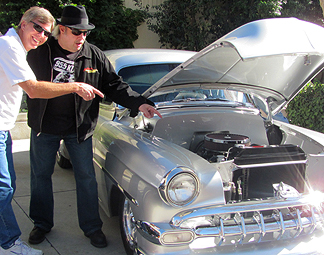 Bob Walker's oft discussed/rarely seen 1954 Chevy.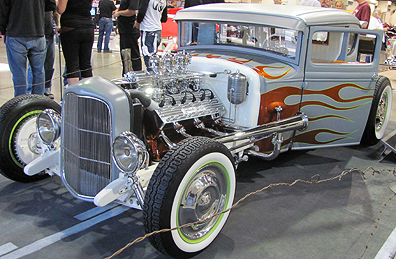 A real V12 Hot Rod Lincoln!!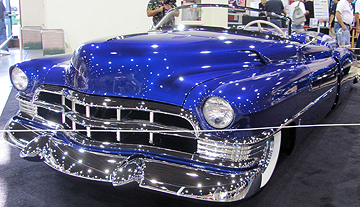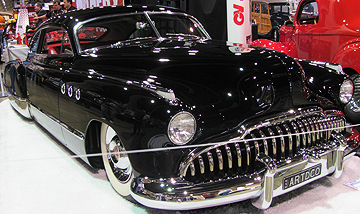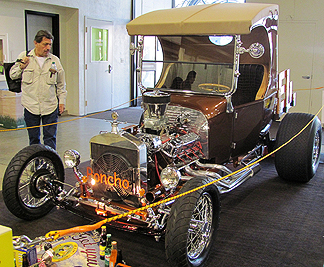 Years of work have gone into each classic.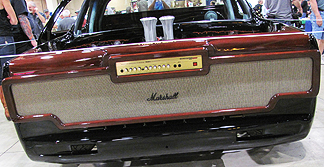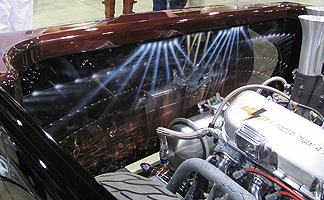 Garland's fave: The AC/DC truck.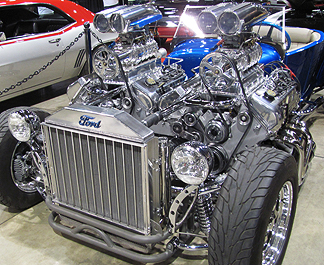 Talk about gas mileage — yes, those are two V8s!!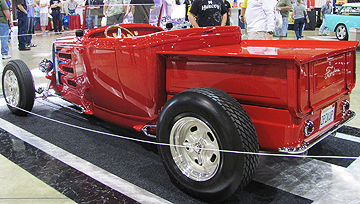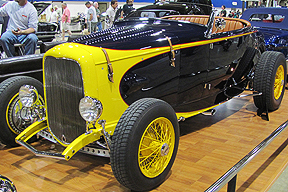 Colors, colors everywhere!