Uncle Joe Benson at the 2011 Toyota Grand Prix of Long Beach.
April 15 - 17, 2011: Uncle Joe Benson has been part of the Toyota Grand Prix of Long Beach every April since 1986. So there he was on the P.A. with Bruce Flanders and Terry Clanton, and doing Meet & Greets at the KLOS Cool Patrol booth when he wasn't shooting videos all around the race track. He's just part of the party on the streets! Rock & Roll!
(Photos by Jim Sleeper, Jan Benson & Dan Pedersen.)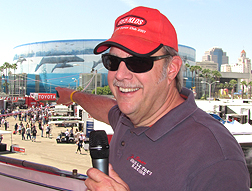 J.B. was all over the race course the entire weekend.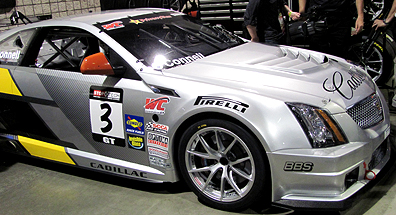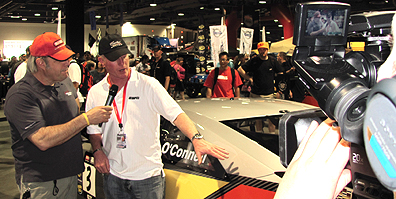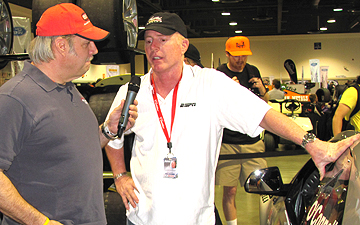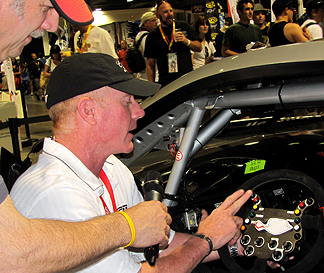 Shooting video with Sports Car Driving Champion Johnny O'Connell and his Cadillac CTS-V.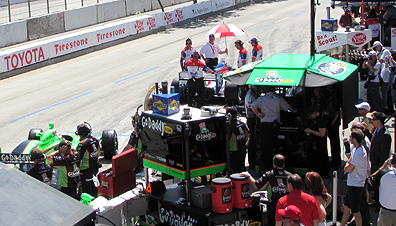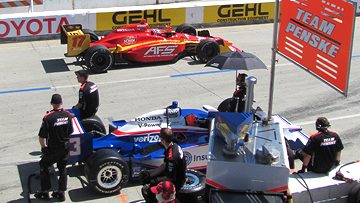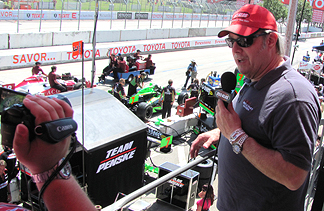 Shooting videos on pit road.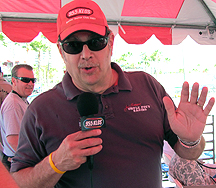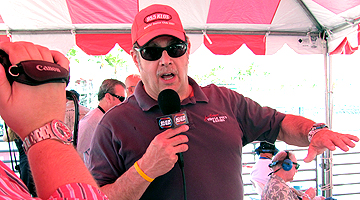 As long as there's a mic and a camera, let's tell a story!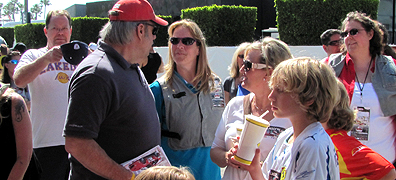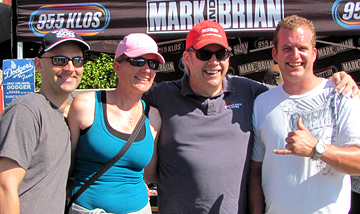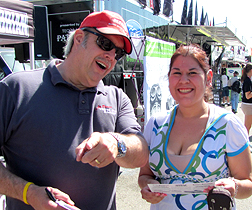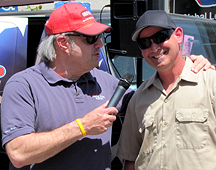 Having fun in Saturday's Meet & Greet.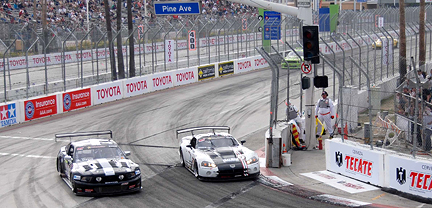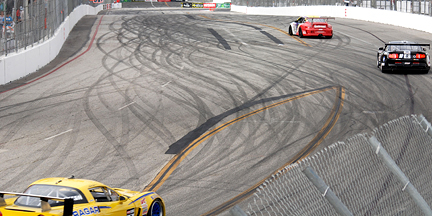 The big cars make it look simple going into Turn 6, but look at how many different tire marks/lines there are to choose from!.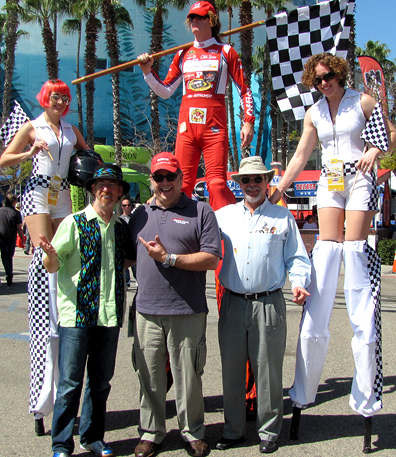 Half of these clowns are not like the rest.