Uncle Joe Benson at Auto Club Speedway NASCAR Sprint Cup race October 2010.
October 8 - 10, 2010: As he has for every major race since the track opened in 1997, J.B. spent the weekend announcing at the Auto Club Speedway — this time as part of the NASCAR Sprint Cup Race For The Chase to the Championship! Starting with a Friday afternoon broadcast of his KLOS program, he returned as the Master of Ceremonies on The Fan Zone's big stage Saturday and Sunday before switching to call the races from the announcers' booth. The drivers he interviewed over the weekend included Danica Patrick (immediately following her best NASCAR qualifying effort ever) and Martin Martin, as well as four-time NASCAR Champion Jimmie Johnson. At the conclusion of one of the best races of the entire season, Tony Stewart, Clint Bowyer and Jimmie Johnson were the top three finishers in the NASCAR Sprint Cup Pepsi Max 400!
(Photos by Jan & Jeremy Benson, Jim Sleeper, Jon SooHoo and Jill Weisleder.)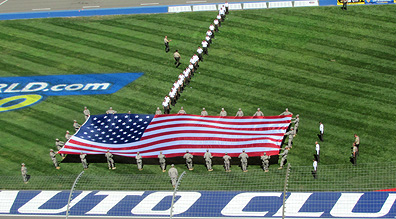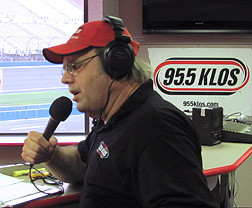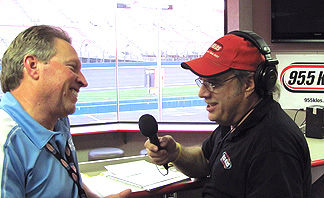 Doing an intense Friday afternoon break live on KLOS, then talking with NASCAR expert Randy Fann on air. (Click here to listen!)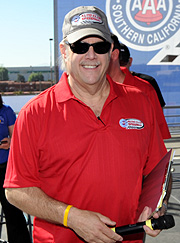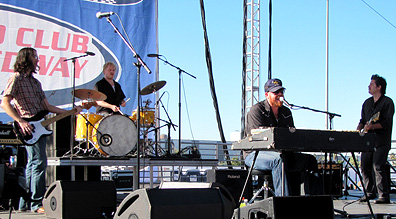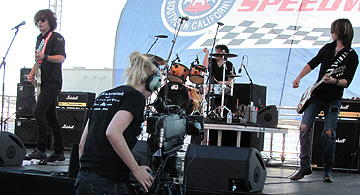 Live on the big Fan Zone stage on a beautiful Saturday morning: Uncle Joe, Brother Sal and Comic Book Heroes.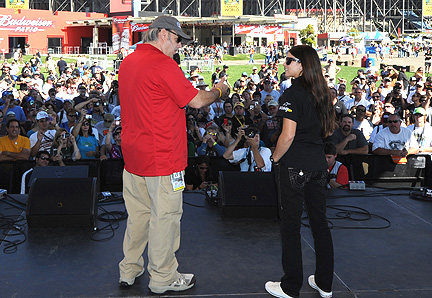 Interviewing Danica Patrick.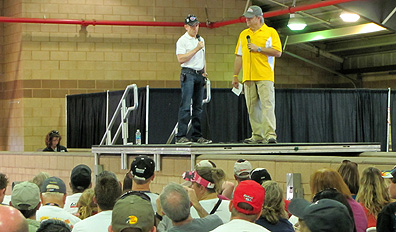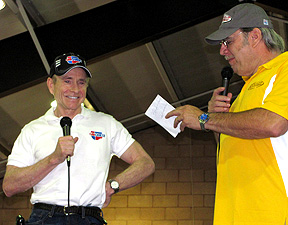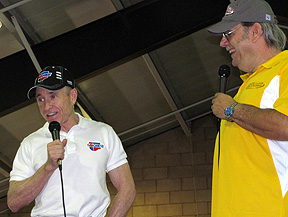 Having a good time with Mark Martin at his Fan Forum.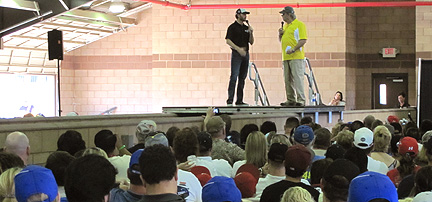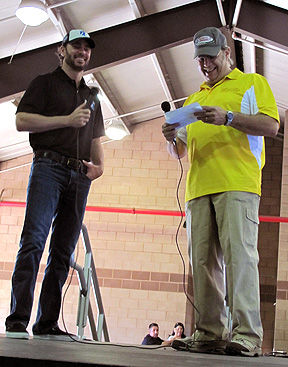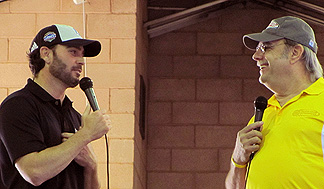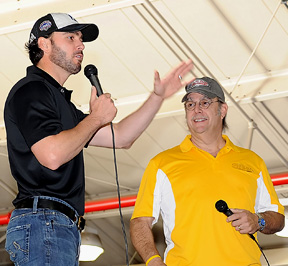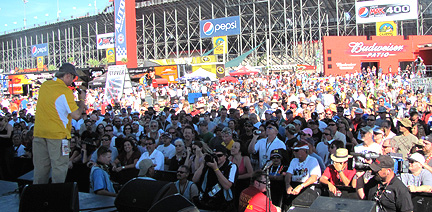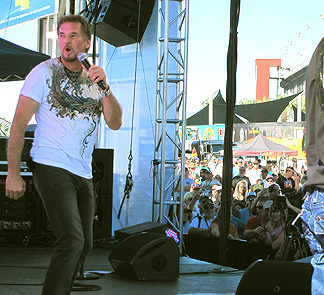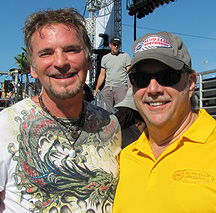 Unc revving things up for Kenny Loggins before Sunday's race.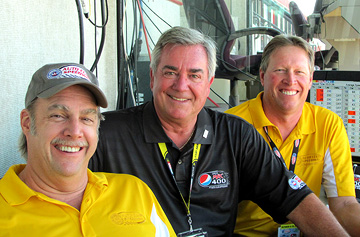 J.B., Jim Mueller and Randy Fann pose for their new album cover.