Uncle Joe Benson at the 2009 National Roadster Show - January 24, 2009.
January 24, 2009: A bit of light rain and drizzle wasn't going to slow down the Uncle Joe Meet & Greet at the one of the biggest, most important hot rod shows in the world — the 60th Annual Grand National Roadster Show! Rock & Roll!
(Photos by Jim Sleeper.)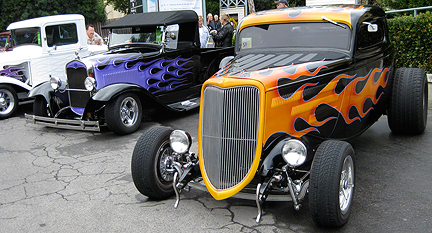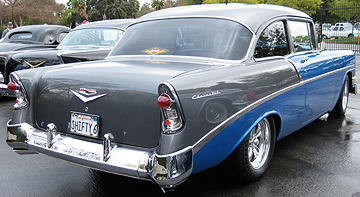 All lined up and ready to go.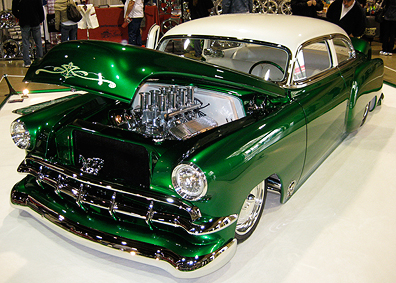 One big, beautiful green machine — check out the fuel injectors!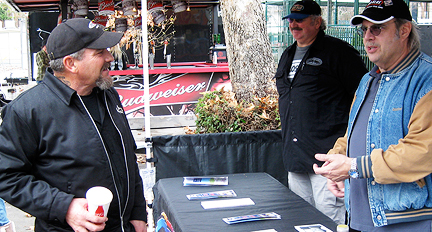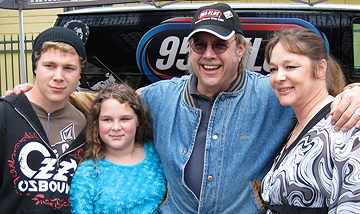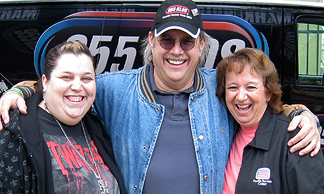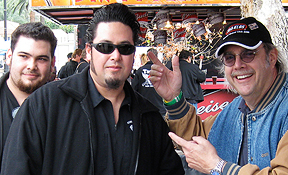 Having fun meeting folks and sharing stories.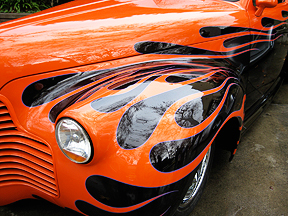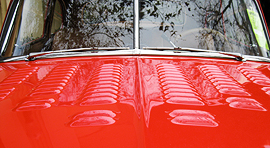 The best flames and louvers!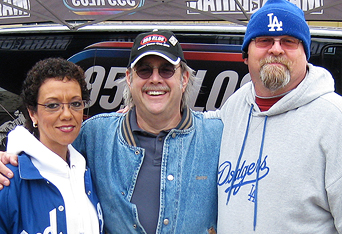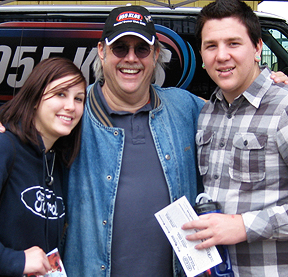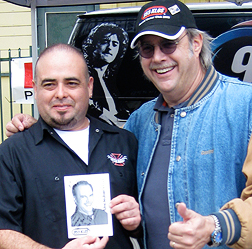 Posing with Shorty, Breana and Mando.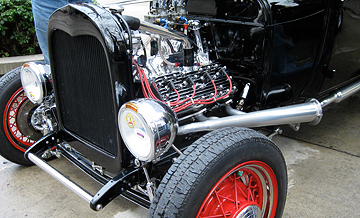 Flathead V-8s look so cool!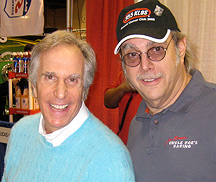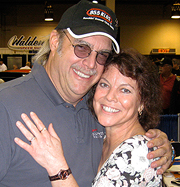 "Happy Days" indeed! Hanging with Henry Winkler (The Fonz!) and Erin Moran (it's Joanie!).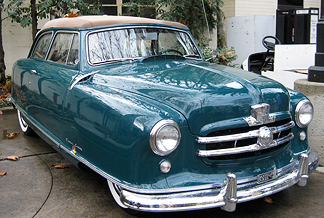 A very rare prize winning Nash.